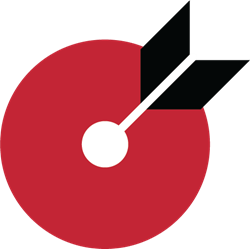 Enagaging your audiences
Garden City, NY (PRWEB) July 21, 2016
This eBook, which can be found on Targetpointsinc.com, walks readers through the some of the industry's best tips that every marketer can utilize in order to increase their leads.
30 tips and tricks to lead generation, explores every facet of the campaign process in order to provide readers with a step by step walkthrough on how to effectively execute a lead generation strategy. The eBook can assist marketers in mastering the art of content offers like eBooks, whitepapers, free consultations, and coupons in order to properly incentive their audience into inquiring about their services. This is done with the goal of converting strangers into leads and guiding them along the marketing funnel.
Once readers have learned how to efficiently create enticing content offers, the eBook then goes into the importance of calls to actions and using them to effectively convey messages and present a sense of urgency in regards to the products their offering. In addition to this, the eBook touches on what exactly makes for a successful landing page and how much information to provide in order to persuade leads to fill out the form.
Mainly focusing on the importance of inbound marketing, which is the use of the relevant and personalized content as a means to engage the consumer, readers will also be informed on its complexities and how it be can used to generate business. Without giving too much away, one tip that can useful to marketers, as well as the common business owner is the importance of creating an amazing title for their content offer. The eBook provides an example to show how just the title alone can affect the number of people that are attracted to the offer, displaying its significance.
In addition to 30 tips and tricks to lead generation. Target Points also provides various other eBooks on how businesses can effectively utilize social media, improve their website, and how to increase their visibility on search engines with the help of SEO. Target Points' copywriter Malik Gay commented on the significance of lead generation stating, The entire institution of commerce is built off the foundation established by the relationship between business and consumer. Lead generation nurtures this relationship and allows it to develop in a way that is healthy and equally prosperous for both parties.
All of Target Points' eBooks can be found at targetpointsinc.com/library.
Target Points is a digital marketing agency dedicated to creating your brand's online presence through unique strategy, helping you expand your customer base and engage your audience.