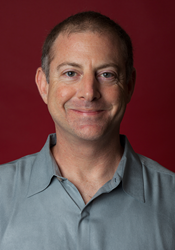 Mount Laurel, N.J. (PRWEB) July 21, 2016
The Computer Measurement Group (CMG) is excited to announce that Matthew Sarrel has joined the team as the new Managing Director. Mr. Sarrel brings a wealth of knowledge and more than 25 years of experience in the technology industry.
Prior to his role with CMG, Sarrel founded and ran Sarrel Group, an editorial services/content marketing, product test lab and information technology consulting company. He led a distributed team of product testers, writers and editors whose client list included some of the biggest names in technology worldwide. He is also a well-known technology journalist (most notably a Contributing Editor to PCMag.com) and analyst in the fields of security, privacy, network infrastructure and big data.
Matt joined CMG with the goal to develop new strategies and products that will enhance the benefits of membership. Mr. Sarrel will focus on current member benefits, such as the annual conference and establishment of industry best practices for performance and scalability, as well as finding innovative ways to provide the education and recognition that members deserve.
"I'm excited to join the staff at CMG. I'm deeply impressed with the quality of past and current programs and the enormous impact of the association to date," said Sarrel. "I look forward to building on past success in order to propel us to new heights."
Sarrel combines his years of experience in the technology industry with a number of other areas, including marketing and journalism and is an active participant in Project Hope's West Coast Advisory Board. Mr. Sarrel holds a Bachelor of Arts in History from Cornell University, a Master's of Public Health in Epidemiology from Columbia University and is a Certified Information Systems Security Professional.
About CMG
The Computer Measurement Group is a not-for-profit, worldwide organization of IT professionals committed to sharing information and best practices focused on ensuring the efficiency and scalability of IT service delivery to the enterprise through measurement, quantitative analysis and forecasting. Since 1974, CMG, Inc. has been a resource for Information Technology professionals in keeping on top of their field. Over the past decade, CMG has evolved as a leading organization for the exchange of information among enterprise computing professionals.
Visit cmg.org for more information.
# # #
Media Contact
Kattie Parsons
MarCom Coordinator
kparsons(at)ahredchair.com
Phone: 856-437-4748