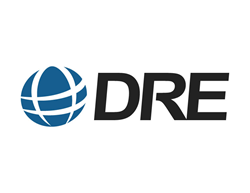 Louisville, Ky. (PRWEB) July 29, 2016
DRE Medical — a leading medical equipment distributor — is pleased to announce it will be attending the 2016 FIME International Medical Trade Fair August 2-4 in Miami. Visit DRE equipment experts in stand CH02 to see the company's latest selection of new and refurbished medical equipment.
DRE will be showcasing factory new and professionally refurbished medical equipment from its selection, including the DRE Milano E20, an elegant medical procedure chair ideal for plastic surgery, ophthalmology and dermatology.
The DRE Milano E20 Power Procedure Chair features 180-degree chair rotation and electronic positioning capabilities, allowing excellent access to the operative field. Using the handheld remote control, clinicians can adjust the chair's height, leg rest, backrest and Trendelenburg positioning.
In addition to a full selection of factory new equipment, DRE will also be exhibiting refurbished options from industry-leading brands:

Refurbished - Stryker 1288 HD Video Endoscopy Tower System
Refurbished - Philips Heartstart XL Biphasic Defibrillator
Refurbished - Pulmonetic LTV 1200 Ventilator
Refurbished - GE Datex-Ohmeda Aespire Anesthesia Machine
Global Medical Imaging, partner company to DRE, will be joining DRE representatives at FIME 2016 to provide customers with a new level of ultrasound equipment and service options. Several ultrasound machines will be available for demonstration on the show floor in booth CH02.
Jordan Health Products, parent company to both DRE and GMI, will be also be attending the meeting to look for potential partners for their growing umbrella of best-in-class companies.
Meet DRE equipment experts at FIME 2016 August 2-4 in stand CH02. For information on more upcoming meetings and trade shows, visit DRE's Medical Trade Shows and Conventions Calendar Schedule — a continually updated, free resource.
About DRE Medical
Since 1984, DRE has worked to be a single supplier for all major operating room equipment and surgical equipment. Inc. magazine named DRE to its annual Inc. 5000 list of the nation's fastest-growing companies for three consecutive years. DRE, Inc. is based in Louisville, Ky.