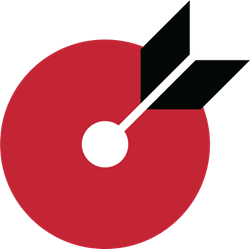 Engage your audiences
Garden City, NY (PRWEB) July 26, 2016
Powerlisting allows users to upload their primary business information into a database, which enables it be displayed on various local listing sites like Google, Bing, Yahoo, Yelp and many more.
Target Points understands the important role that local listing sites play in helping connect consumers to businesses. Whenever someone would inquire on information about a specific business, whether it be its location, prices, products and services, or opinions from other consumers, chances are they will check their local search engine. From there, various listing sites including Yelp, Mapquest, and Citysearch, will display this information in addition to hours of business and how they can be contacted. However one issue that may arise is that when a business changes location or contact information, it may not be updated across its various listings, potentially confusing consumers.
Target Points Powerlisting services remedies this issue by allowing business owners to input their information in a primary database, and from there automatically upload it into over 150 listing sites. This way whenever a change is made to location, prices, products, or contact information, it is changed throughout all listings, keeping things consistent for consumers. Another one of Powerlisting's features include the ability to automatically add missing listings and update critical fields like name, address, phone number, and other categories across the network.
Realizing that information is key to attracting and engaging consumers, Powerlisting enables businesses to add photos, descriptions, promotions, as well as announcements, changing hours and new products. Those looking for an example of how Powerlisting works are encouraged to visit targetpointsinc.com for free listing reports. Target Points can also monitor listings for reviews or keywords that can help improve optimization techniques.
Malik Gay, a Digital Strategist for Target Points, commented on their Powerlisting services stating, "As someone that uses Google on an everyday basis, I can't begin to tell you the importance of ensuring that of your information is consistent across the board. Misinformation on listing sites have led to a lack of trust on many occasions. Powerlisting fixes this, providing a consistent stream of information for consumers to view."
Target Points provides services to business in Long Island and the greater Tri-State area. Additional information on Powerlisting can be found at targetpointsinc.com/powerlisting
Target Points is a digital marketing agency dedicated to creating your brand's online presence through unique strategy, helping you expand your customer base and engage your audience.