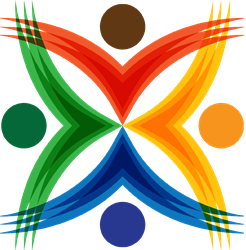 Empowering our children's lives
Garden City, NY (PRWEB) July 27, 2016
They have focused their attention to helping the children of Haiti develop social skills and sportsmanship. These efforts will be displayed through the Athletic Academy that Osners Foundation has created in Haiti. Osners Foundation's main goal for this academy is to brighten the youth of Haiti through education.
According to UNICEF, approximately 30 percent of children in Haiti attending primary school will not make it to the third grade, with 60 percent abandoning school before the sixth grade. This creates a problem for Haiti because the future of the nation lies within the hands of these children. They will become the impending influencers of their nation's economic and social growth. Osners Foundation hopes to improve these issues through its education programs and the use of its Athletic Academy.
This Athletic Academy serves as not only a school, but also as a recreational center. Further, this academy does not operate as a traditional school, using sports as a means to educate, build the social skills, and develop the sportsmanship of these children. Osners Foundation's academy provides its students with lessons on and off the field. Children are taught the basics, history, and fundamentals of the sports they play through, in addition to being trained to utilize skills and techniques that can be applied to both sports and life.
Osners Foundation's job does not end with education, as the Athletic Academy also host activities such as tournaments for its students. This generates a sense of community among the children by allowing them to come together, establish friendships, and provide them with a sense of belonging and purpose. All of these factors play into their confidence and self-esteem; two things that are necessary if they are to be self-sufficient once they come of age.
Extra-curricular activities like sports should be a large part of everyone's childhood, as they help contribute to one's social skills. They teach discipline, values, leadership skills, and how to work with others to accomplish a shared goal; all things essential to success in adulthood. Soccer is Haiti's most popular activity but unfortunately many children are not properly educated on its techniques or how it's played. That's where Osner's Athletic academy steps in.
Osners' Athletic Academy is currently operating and requires contributions from donors and volunteers. Those looking for further information regarding Osners Foundation's Athletic Academy in Haiti can learn more at Osners.org or call at call 516.583.8039.
Osner's Foundation is a 501 (c) (3) non-profit organization, whose mission to drastically improve the lives of orphaned children across the nation of Haiti. Our mission will solely rely on voluntary contributions, fundraising activities, and grants