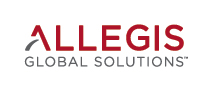 Allegis Global Solutions has continually posted strong growth in its RPO operations year over year, and 2015 was no exception." - Arkadev Basak, Practice Director at Everest Group
Hanover, Maryland (PRWEB) July 28, 2016
Allegis Global Solutions (AGS), the world's largest privately-held talent management firm, was named as a Leader & Star Performer in Everest Group's 2016 RPO Service Provider Landscape with PEAK Matrix™ Report for Recruitment Process Outsourcing (RPO).
The research used a comprehensive evaluation framework to examine 21 players in the global RPO market and identified them as either: Leaders, Major Contenders or Aspirants. Assessed along with 20 competitors, AGS was recognized as a Leader, the highest designation and Star Performer, which designates the highest level of forward momentum as compared to their competition.
In market performance, AGS outpaced many of its peers both in terms of volume spend in multiple job families and the number of clients. AGS was also noted for its breadth of contract diversity across industries.
The report recognizes AGS's breadth of global representation and their ability to service multiple regions in a variety of engagement models, thereby leading to a faster time to market in new locations.
Allegis Global Solutions' Executive Vice President/General Manager Randy Gulian commented, "We are very proud to be recognized as a Leader and Star Performer by Everest as their in-depth data analysis of our company, discussions with our clients, and interviews with our executives was by far the most rigorous review of AGS we have ever seen. This outcome reflects our success in servicing companies customized needs by rapidly increasing the size of our geographic and services footprint thus providing innovative human capital and technology solutions."
"Allegis Global Solutions has continually posted strong growth in its RPO operations year over year, and 2015 was no exception," said Arkadev Basak, Practice Director at Everest Group. "They are one of the few providers who have strong capabilities in executing large and complex global RPO deals. Their continuous investments in sourcing capability and recruitment technology have helped them provide innovative technology-bundled RPO solutions to clients."
Allegis Global Solutions, a subsidiary of Allegis Group, transforms how businesses acquire talent, with a culture that is passionate about great talent, delivering innovative, client-focused solutions in markets across the globe.
About Allegis Global Solutions
Allegis Global Solutions is founded on a culture that is passionate about transforming the way the world acquires talent by delivering client-focused solutions that make a difference for businesses worldwide.
From refining how you manage your contingent workforce to strengthening your employer brand to recruit top talent, our integrated solutions drive the business results you're after.
As an industry leader, we draw upon decades of experience to design innovative tools, products and processes. We develop competitive practices that position organizations for growth and we deliver the insight needed to succeed in today's global marketplace.