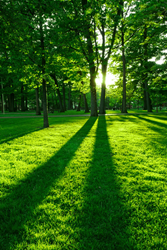 Elkridge, Maryland (PRWEB) July 28, 2016
Charitable organization Planet Aid announced today that it is celebrating World Nature Conservation Day. This day draws international focus on countries, communities, organizations and people who come together to make a positive difference in nature and the environment.
Planet Aid works diligently on a daily basis to save resources and protect the environment through textile recycling and by supporting initiatives to combat climate change. With donation bins located across the country, Planet Aid makes recycling clothing as convenient and accessible as possible.
"Our mission is to inform, mobilize, and inspire individuals and communities to work together to bring together to bring about worldwide environmental and social progress. This truly encompasses the spirit of this day," said Planet Aid President Ester Neltrup. "Conserving nature and the environment is of paramount importance, and we are proud to play a small role in advancing this mission every day."
World Nature Conservation Day is celebrated internationally on July 28th. The goal of this day is to increase global awareness about the importance of nature conservation and to protect the environment through new sustainability efforts.
To learn more about Planet Aid's mission, visit http://www.planetaid.org.
Planet Aid is a U.S. 501 (c)(3) nonprofit and is registered with USAID as a private
voluntary organization. Accredited by the Better Business Bureau & Wise Giving Alliance, Planet Aid collects and recycles used clothing and shoes as part of its environmental mission. The net proceeds from its 21-state recycling operation help to support projects aimed at eliminating poverty. Since its inception in 1997, Planet Aid has provided more than $100 million to support projects on three continents. Planet Aid supports programs in education, teacher training, nutrition and agricultural and economic development.