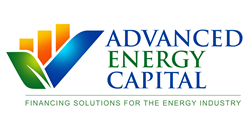 It is our great honor to welcome Steven Feldman to the AEC team.
New York, NY (PRWEB) August 01, 2016
Advanced Energy Capital, LLC ("AEC"), an energy finance company led by Jack Doueck and Richard Rudy, announced today that they have signed an agreement with Steven Feldman aimed at expanding AEC's financing program for small and mid-sized businesses.
AEC, in addition to providing working capital solutions across a wide range of industries, provides origination and structuring of energy efficiency projects and equipment in conjunction with several high profile investment firms and for its own account.
Steven Feldman brings 16 years of experience in factoring and cash advance transactions working for large institutional commercial finance companies.
"I joined AEC after I learned about their flexible and innovative approach to assisting small and mid-size businesses with their working capital needs. AEC has identified a need in the market that traditional factors and asset based lenders are not equipped to address. AEC's ability and willingness to provide working capital beyond the levels of the traditional commercial finance market has created an enormous opportunity to address this need," said Steven Feldman.
"It is our great honor to welcome Steven Feldman to the AEC team. Steve has already helped us ink several deals with firms in need of tailored and proceeds-driven solutions who were unable to find the right structures in the conventional working capital and factoring universe" said Rick Rudy, principal of AEC.
"We are sure that the combination of Steve's expertise and relationships, and AEC's credit and finance capabilities will enable us to grow this business and help hundreds of small businesses achieve their expansion targets," said Jack Doueck, principal of AEC.
About AEC
Advanced Energy Capital ("AEC") is an Energy Finance firm providing affordable and innovative financing solutions to both the general commercial market place (through its AEC Yield Capital and AEC Factors divisions) and to Energy Efficiency, Energy Storage, Renewable Energy and Retail Energy providers, developers, contractors and customers. AEC, in addition to its general capital base, has a $1 billion mandate to finance energy efficiency measures in North America. AEC's financing is characterized by flexibility, working with counter-parties below 'investment grade', short terms as well as terms beyond 5 years, structures beyond just leases and basic factoring arrangements and deal-size ranging between $50,000 and $10 million. AEC has developed simple end-user turnkey off-balance sheet financing solutions that enable developers and contractors to dramatically increase their revenues by offering customers embedded financing without up-front payments. AEC's Incentive Funding program enables contractors to get access to cash quickly and easily.
For more information, please contact Jack Doueck at JD(at)Advancedenergycap(dot)com or visit http://www.advancedenergycap.com