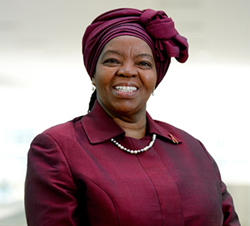 "There is truly no better way for nurse educators to recharge than to participate in the Summit. This yearly must-attend event embodies the NLN's mission to promote excellence in nursing education…" – NLN President Dr. Anne Bavier
Washington, DC (PRWEB) July 30, 2016
Registration for NLN Education Summit 2016 is in full swing. Join faculty, deans and administrators, students, and other health care professionals in Orlando, September 21-23. Meet and learn from colleagues and experts in nursing education as you participate in the exchange of information and ideas. The gathering is also an occasion to celebrate professional achievement, an opportunity for formal and informal networking and mentoring; and just plain fun.
President of the NLN Anne R. Bavier, PhD, RN, FAAN, reiterated her advice to register now: "There is truly no better way for nurse educators to recharge than to participate in the Summit. This yearly must-attend event embodies the NLN's mission to promote excellence in nursing education to build a strong and diverse nursing workforce to advance the health of our nation and the global community. I look forward to welcoming colleagues to Orlando."
"Beyond Boundaries," said NLN CEO Beverly Malone, PhD, RN, FAAN, "is about creating access to outstanding, culturally sensitive health care to underserved patient populations worldwide, beginning with improved educational opportunities for all by increasing diversity among nursing students and nurse faculty."
The exploration of global perspectives will begin with Wednesday evening's keynote speaker: Dr. Shelia Tlou. The director of the UNAIDS Regional Support Team for Eastern and Southern Africa and former member of parliament and minister of health for Botswana, Dr. Tlou provides leadership in the response to HIV-AIDS and ensures technical support to UN teams in 21 countries across the region. Dr. Tlou is the United Nations Eminent Person for Women, Girls, and HIV/AIDS in Southern Africa.
Another yearly Summit highlight, the Debra L. Spunt Lecture, funded by Laerdal Medical, will take place on Friday morning, delivered by Janice C. Palaganas, PhD, RN. Dr. Palaganas is director of educational innovation and program development at the Center for Medical Simulation at Harvard. She also lectures on simulation and interprofessional dynamics at Harvard Medical School. "Knowing Bounds to Know No Bounds: Simulation-Enhanced Interprofessional Education" will address the topic of crossing boundaries from her unique perspective.
Abstracts are available on the Summit app and on its dedicated microsite for participants to select which concurrent sessions to attend, based on individual needs and interests. Some of the most popular sessions, e.g., "How to Teach so It Sticks," How to Deliver Constructive Feedback Effectively," Developing Test Questions," are filling fast. First-time attendees are urged to take advantage of "Navigating the Summit," a welcoming orientation session on Wednesday afternoon.
New this year, the NLN Honors Convocation on Friday afternoon celebrates the NLN Centers of Excellence, the winners of the prestigious NLN Awards, and induction of the 2016 Class of Fellows into the NLN Academy of Nursing Education. The Summit closes with the festive (and fun) President's Reception immediately following at 6:15.
>>Complete information and registration
###
Dedicated to excellence in nursing, the National League for Nursing is the premier organization for nurse faculty and leaders in nursing education. The NLN offers faculty development, networking opportunities, testing services, nursing research grants, and public policy initiatives to its more than 40,000 individual and more than 1,200 institutional members, comprising nursing education programs across the spectrum of higher education and health care organizations.