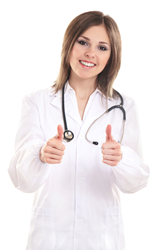 Our mission is to become the number one resource for head lice
Miami, Florida (PRWEB) August 08, 2016
Lice Troopers, the all-natural head lice removal service based in South Florida, announces that it will be expanding its partnership opportunities. The company previously worked directly with schools and camps to aid in preventing lice epidemics but is now also working with local pediatricians and dermatologists as well.
"Our mission is to become the number one resource for head lice. We want families and the community to not only be aware of these pests but also know they have access to information and assistance from a reliable and pediatrician-approved source," stated Arie Harel, owner of Lice Troopers, Inc. Since most physicians do not treat head lice, partnering with the head lice removal company will give them a place to send their patients who are dealing with an infestation.
In addition, Lice Troopers is offering partnering physicians free memberships for their staff, discounted pricing on their all-natural DIY kits, and other members-only perks.
For more information, or to become a Lice Troopers partner, call 1-800-403-5423.
Lice Troopers is the all-natural, guaranteed Head Lice Removal Service™ that manually removes the head louse parasite safely and discreetly in child-friendly salon settings, or other chosen location. Providing safe solutions for frantic families, the Lice Troopers team has successfully treated thousands of families nationwide, with services widely recommended by pediatricians and reimbursed by many major health insurance carriers, flexible spending accounts and health savings accounts.