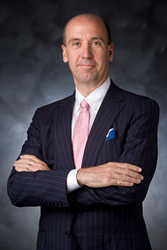 Jack Uldrich firmly has his finger on the pulse of these rapid shifts affecting the world of agriculture.
St. Louis, MO (PRWEB) August 03, 2016
Whether your focus is agribusiness, agronomy or traditional farming, when it comes to the future of the industry Futurist Jack Uldrich says, "The debate over GMOs will play an increasingly prominent role in the future of agriculture, the future of farming and the future of food."
In his keynote, "The Future of Agriculture" that he will deliver at the InfoAg Conference in St. Louis, MO today he will discuss nine other trends that will influence the industry's future including precision agriculture, GPS, drones, Big Data, and advances in packaging and manufacturing, among others.
In fact, he fully concurs with the Economist's recent article in Tech Quarterly, where Geoffrey Carr states, "If agriculture is to continue to feed the world, it needs to become more like manufacturing."
Using Agriculture's history as a backdrop to preparation for the future, Uldrich has custom designed the keynote for the InfoAg audience. Jack's intention is to leave his audience proud of their rich traditions and past accomplishments and well poised to create their future.
He paints vivid pictures of what the world may look like in just a few short years. And he provides an in-depth exploration of how the "Internet of Things," 'Big Data," social media, robotics, biotechnology, nanotechnology, artificial intelligence, renewable energy and "collaborative consumption" will change everyday life for all of us in the very near future. He then follows up with practical and actionable insights his audience members can utilize when it comes to harnessing emerging technologies and leveraging them regarding innovation, change management, and leadership.
Agriculture is one of Uldrich's areas of expertise. His recent keynotes and workshops include the 2016 Illinois Farm Bureau President's Conference, Minnesota Dairy Council, Land O'Lakes, Case IH, the Agricultural Adaptation Council of Ontario, AgGateway, the California Ag Summit, the Canola Council of Canada's Annual Meeting and the Indiana Farm Bureau.
When he speaks, it's clear Uldrich firmly has his finger on the pulse of these rapid shifts affecting the world of agriculture.
More information on Jack Uldrich and his upcoming events may be found here.