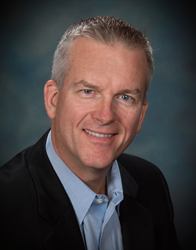 Greg has been committed to serving those in need for many years as a volunteer and donor.
Chanhassen, MN (PRWEB) August 02, 2016
Minnesota volunteer, Greg Krauska, has joined the Board of Directors of ShelterBox USA, a disaster relief charity that delivers emergency shelter and other essentials families need to survive and rebuild in the immediate aftermath of a disaster.
Krauska, who has been president of a management consultant firm in the Twin Cities for 12 years, raises awareness and funds in support of ShelterBox's relief efforts as a volunteer Ambassador.
He is one of only 14 volunteers who has raised over $100,000, earning him a spot in the ShelterBox Hall of Fame. An active member of the Rotary Club of Chanhassen, Krauska serves on the organization's Rotary Relations Committee. He has been recognized for his philanthropic efforts with a Presidential Service Award 2014-2016; Young ShelterBox Outreach Award, 2014; and Ambassador of the Month in April 2013. Krauska currently mentors five other volunteers who are new to the organization.
"We are excited to have Greg join our Board of Directors," said Kerri Murray, president of ShelterBox USA. "He has been committed to serving those in need for many years as a volunteer and donor. His passion is a valuable asset to ShelterBox USA and to our continued efforts to assist families displaced by natural disasters and humanitarian crises around the world."
ShelterBox provides humanitarian aid—emergency tented shelter and other supplies—such as tools, blankets, solar lights and water filtration systems, to help families rebuild their lives after losing their homes and possessions following a disaster such as earthquake, flood, hurricane, tsunami or conflict.
ShelterBox is currently responding to severe flooding in Sri Lanka, recently to the earthquake in Ecuador and conflict in Cameroon and Niger, as well as the ongoing Syrian refugee crisis. For more information, visit http://www.shelterboxusa.org.
About SHELTERBOX USA
Since 2000, ShelterBox has provided shelter, warmth and dignity following more than 270 disasters in 95 countries. ShelterBox instantly responds to earthquake, volcano, flood, hurricane, cyclone, tsunami or conflict by delivering boxes of aid and other supplies. Each iconic green ShelterBox contains a disaster relief tent for an extended family, blankets, solar lights and water filtration system, among other tools for survival. ShelterBox's American affiliate, ShelterBox USA, is headquartered in Sarasota, Florida. ShelterBox is a proud Project Partner of Rotary International. Tax-deductible donations to ShelterBox USA can be made at http://www.shelterboxusa.org or 941-907-6036.
Media contact: Chris Alexander, Communications Manager
O 941-907-6036 x102 • M 941-993-9000 • calexander(at)shelterboxusa(dot)org