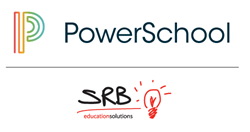 We are excited to provide additional value, benefits, and support to SRB customers by offering them the opportunity to leverage innovative technologies from PowerSchool's suite of products.
Folsom, California (PRWEB) August 08, 2016
PowerSchool, the leader for K-12 education technology solutions, today announced the acquisition of SRB Education Solutions (SRB), a leading provider of complementary administrative and ERP solutions for K-12 school boards and districts in Ontario and throughout the Canadian provinces. Acquiring SRB allows the company to more rapidly expand on its mission of improving the K-12 education experience by empowering educators and driving student growth.
SRB has achieved broad adoption in Ontario and other Canadian Provincial K-12 school markets by providing robust, integrated administrative solutions such as Trillium, atrieveERP, SchoolLogic, and L4U Library management systems. PowerSchool is committed to ongoing development, innovation, support, and service of SRB's entire suite of products and will also give SRB customers the option of adopting new technologies, such as the company's flagship PowerSchool student information system, online registration, and the unified classroom—a complete integrated application for grading, learning management, assessment, analytics, and special education.
"SRB Education Solutions has built a great footprint across Canada by delivering best-in-class administrative solutions that meet the unique needs of a broad array of customers," said PowerSchool CEO, Hardeep Gulati. "We will adopt the best of SRB's processes and technology, such as effective compliance reporting for payroll, HR, and student information for Canadian provinces. In addition, we are excited to provide additional value, benefits, and support to SRB customers by offering them the opportunity to leverage innovative technologies from PowerSchool's suite of products. In particular, we believe adding PowerSchool's unified classroom to current SRB solutions will help teachers in Canada more effectively instruct, assess, evaluate, and improve learning outcomes for their students."
In addition to expanding its international presence through the acquisition of SRB, PowerSchool adds a number of technology assets to bolster its portfolio of solutions. New modules include applications to help schools manage human resources, payroll, finance, and libraries to provide the most comprehensive K-12 solution for schools and districts.
"We are excited about the opportunity the acquisition by PowerSchool provides our customers in terms of gaining access to innovative, market-leading technology to more effectively solve their administrative and instructional needs," said Dave Love, President of SRB Education Solutions. "SRB has long been committed to delivering solutions that meet the unique needs of schools and districts. Joining the PowerSchool team allows us to further invest and achieve this mission which will ultimately benefit our customers."
About PowerSchool Group LLC
PowerSchool is the #1 leading education technology platform for K-12, serving more than 20 million students, 36 million parents, and 57 million users in over 70 countries around the world. We provide the industry's first Unified Classroom experience with best-in-class, secure, and compliant online solutions, including registration and school choice, student information systems, learning management and classroom collaboration, assessment, analytics, and special education management. We empower teachers and drive student growth through innovative digital classroom capabilities, and we engage families through real-time communications across any device. Visit http://www.powerschool.com to learn more.
About SRB Education Solutions Inc.
SRB Education Solutions empowers North American school districts in managing education delivery and student success. As K-12 education administration software and services leaders, we provide products of choice in Student Information Management, Finance, Human Resources, Payroll, Grade Book, Parent Portal and Library Automation as well as Training and Technical Services.
SRB's 35-year history of providing high-value, education specific solutions to our customers supports our commitment to provide cost effective and high quality software. This fact combined with our experience and unparalleled support in the K-12 education community assures our customers of the right solution at the right cost. Visit http://www.srbeducationsolutions.com to learn more.