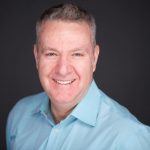 A trained and educated dental technician will have a positive impact on your treatment.
(PRWEB) August 09, 2016
With the increasing demand for dental implants, the National Association of Dental Laboratories (NADL) created the "What's In Your Mouth?"(WIYM) campaign to inform patients about the safety issues related to dental restorations. According to the American Academy of Implant Dentistry, the dental implant and prosthetic market in the U.S. is projected to reach $6.4 billion in 2018 with more than 30 million Americans missing all their teeth in one or both jaws requiring implant procedures.
According to Dental Implants: What the Patient Needs to Know, when a patient goes to the dentist and receives a treatment plan for implants, they might assume their dentist creates his or her restorations. However, because implants and other dental restorations are typically created in dental laboratories, it is difficult for dentists to know how the implant restoration was produced, the condition of the lab, what materials were used or from what country the materials originated.
"Because it is often the dental technician, not the dentist who will be working to create the crown or bridge that will attach to your dental implant, it is crucial to ask your dentist about the dental laboratory and dental technician that they work with and about their qualifications," said NADL Treasurer Leon Hermanides, CDT. "A trained and educated dental technician will have a positive impact on your treatment."
As stated in the 2015 NADL Business Survey, 80.2 percent of respondents' laboratories were not inspected by government agencies. Nearly 38 percent of dental restoration units are made overseas by foreign dental laboratories, according to the U.S. International Trade Commission. Additionally, domestic labs remain unregulated in more than 40 states by their respective state boards of dentistry.
"No matter how knowledgeable or well-trained a dentist is, the patient could still suffer complications with the restoration of their dental implant," said Hermanides.
NADL suggests patients assess the quality of their restorations by asking their dentists these five basic questions:
1. "What is the education and training of the dental technician creating my restoration?"
2. "Is the dental laboratory you work with certified and by whom?"
3. "Where is your dental laboratory located?"
4. "What patient contact materials are in the restorations you are prescribing for the treatment plan?"
5. "How does your dental practice ensure that it is not using misbranded or grey market dental implant parts?"
###
About NADL:
The National Association of Dental Laboratories is the unified voice of the dental laboratory profession supporting dentistry and serving the public interest by promoting high standards. NADL accomplishes this by providing programs, services and networking opportunities to meet the evolving technical, educational, professional and business needs of dental laboratories.