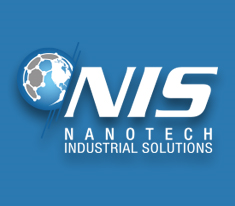 Avenel, NJ (PRWEB) August 10, 2016
"The growth and opportunity with nano technology in the industrial and commercial world is staggering and it's thrilling to be on the forefront." says Stephen Pope, CEO of TotalNano.
One of the more impressive things is that NIS is willing to show the tests and technology all the way down to the microscopic level to help educate both us and consumers. "They live for Nano technology and it shows." With their existing product line it's going to allow us to solve problems and make companies even stronger. - They are 100% complimentary to our business.
"It's great when you meet with people that have the same desire to educate and deliver top notch technology. Our [NIS's] scientists work very hard to revolutionize nano technology and it's our job to get their word out" says Todd Cawley, NIS' VP Global Sales and Marketing.
New Jersey based TotalNano Stephen Pope says this is an exciting industry and they are constantly looking to improve and establish a better position and of the key ways to do so is working with companies like Nanotech Industrial Solutions.
—-
TotalNano (formerly NanoTech Coatings USA)
TotalNano (formerly Nano Tech Coatings USA) represents state of the art professional grade coatings and sealers with nanoparticles. These are specifically designed to adhere to the surfaces of a wide variety of materials and protect them from the corrosive effects of the elements. They protect assets like buildings, vehicles and more, by mimicking natures water repellent properties like a lotus leaf. In addition to these products, they also distribute industrial coatings, cleaners and more. TotalNanos' goal is to become the leading provider of cutting edge technology that will change the face on how the world protects and enhances its most precious assets.
About Nanotech Industrial Solutions Inc.
Nanotech Industrial Solutions is the manufacturer of NanoLub®, an innovative nano lubricant based on inorganic particles of fullerene-like tungsten disulfide. These revolutionary particles were first developed in 1992 by Prof. Reshef Tenne at the Weizmann Institute of Science. The technology is exclusively licensed to Nanotech Industrial Solutions for commercialization Worldwide. NIS has attracted the best minds in the fields of nano technology, chemistry, and various targeted industry applications like lubricating oils, greases, coatings, metal working fluids, polymers and composites. NIS's global corporate office, commercialization R&D lab, manufacturing, blending and packaging facilities are located in Avenel, NJ.