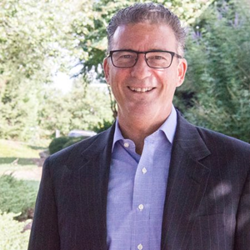 Making the people that we work with and their needs our top priority is what brings us success.
Atlanta, GA (PRWEB) August 11, 2016
Corus360, a technology company that strives to empower clients through people, technology, and resilience, announced that it has been named to The Channel Company's 2016 CRN® Fast Growth 150 list. The list is CRN's annual ranking of North America-based technology integrators, solution providers, and IT consultants with gross sales of at least $1 million who have experienced significant economic growth over the past two years. The 2016 list is based on gains in gross revenue between 2013 and 2015, and the companies recognized represent a total, combined revenue of more than $25,637,241,944.
This marks Corus360's third consecutive appearance on the annually released list, indicating consistent growth over the past several years. Despite the rapid changes and developments in technology that have taken place over the past several years, Corus360 has been able to maintain growth by focusing on the individual needs of their clients.
"Placing tenth on CRN's Fast Growth 150 List is a testament to our consistent ability to create outcomes that enable our customers to innovate and automate their businesses through technology," said Steve Johnson, President of Corus360. "This marks the third consecutive year that our people-centric methodology and strong culture have placed us on this list. Making the people that we work with and their needs our top priority is what brings us success."
"The companies on our 2016 Fast Growth 150 list are growing at an incredible rate, establishing themselves as clear leaders in today's IT channel," said Robert Faletra, CEO of The Channel Company. "Their rapid expansion in a climate of economic uncertainty and unprecedented technological advancement is especially impressive. We congratulate each of the Fast Growth 150 honorees and look forward to their continued success."
The Fast Growth 150 list is highlighted in the August issue of CRN and can be viewed online at http://crn.com/fastgrowth150.
Follow The Channel Company: Twitter, LinkedIn, and Facebook
Tweet This:
@TheChannelCo names @Corus360 to @CRN 2016 Fast Growth 150 list #CRNFG150 crn.com/fastgrowth150
About Corus360
Corus360 is a technology consulting and solutions company with more than ten years of success helping clients better leverage technology investments to satisfy strategic and tactical business requirements. Corus360 specializes in the best of breed infrastructure solutions, IT management consulting, Data Center technologies, disaster recovery, managed services and enterprise applications. In addition to Corus360's deep and varied business and technical expertise, the company has the agility and responsiveness required to meet the most challenging tasks. To learn more, visit corus360.com.
About the Channel Company
The Channel Company enables breakthrough IT channel performance with our dominant media, engaging events, expert consulting and education, and innovative marketing services and platforms. As the channel catalyst, we connect and empower technology suppliers, solution providers and end users. Backed by more than 30 years of unequaled channel experience, we draw from our deep knowledge to envision innovative new solutions for ever-evolving challenges in the technology marketplace. http://www.thechannelco.com
Melanie Turpin
The Channel Company
(508) 416-1195
mturpin(at)thechannelco(dot)com