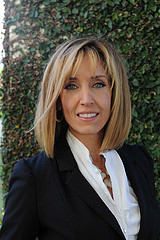 With a unique industry like online rentals, the company needs to have a hands-on approach when dealing with the customer and the host throughout the entire process.
Tampa Bay, Fla. (PRWEB) August 15, 2016
The $85-billion-dollar vacation rental marketplace industry is seeing rapid changes due to the increase in financial technologies in the popular online 'bed and breakfast' industry. Various companies such as Airbnb, HomeAway and FlipKey to name a few, are pairing host homes with consumers looking for a unique experience. Although these options have been popular amongst vacationers, chargebacks pose a complicated risk that affects not only the vacation rental market, but the host's potential revenue, as well.
According to the 2014 Vacation Rental Report, the average vacation rental owner generated $27,360 per year (1), allowing 54% of property owners to pay at least three-quarters of the mortgage payment simply by renting out their home. Still, with the booming success of this industry, companies like Airbnb are facing growing pains that could inhibit future growth, per Monica Eaton-Cardone, co-founder and COO of Chargebacks911. "Chargebacks initiated by consumers unhappy with their experience pose a real threat to all merchants, but the landscape becomes murky when dealing with third-party platforms like Airbnb," she adds.
Eaton-Cardone says, "The growth of the market represents a tangible revenue source for many homeowners, but it is not without risk. Who bears responsibility when a user requests a chargeback – Airbnb or the host?"
Technology has evolved to enable consumers to shop for a property online, check vacancy, create a contract with the host, make a payment, and ultimately serve as a seamless communication channel. Unfortunately, like most online channels, this also provides a convenient method for complaints, disputes, and chargebacks by the consumers towards the hosts and the merchant.
There have been several instances where dissatisfied guests have turned to chargebacks to deal with their poor experiences using Airbnb and VRBO by HomeAway. One unhappy Airbnb customer posted on a message board, citing they issued a chargeback due to the rental smelling like smoke. They said, "From my perspective the Airbnb support person completely failed to have it resolved in a convenient way for both parties." (2)
Airbnb's system, as it is, allows all disputes to be handled by the host and the renter. If the two parties are unable to come to an agreement, a case file can be issued to Airbnb wherein an agent will be assigned to mediate the dispute. "With a unique industry like online rentals, the company needs to have a hands-on approach when dealing with the customer and the host throughout the entire process," asserts Eaton-Cardone. "If they leave it up to the host and the renter with no third party to mediate, the dispute can escalate, causing customer satisfaction to diminish and chargebacks to potentially rise."
According to the 2016 Lexus Nexus True Cost of Fraud report, on average, US merchants reported an 8% increase over last year in the cost per dollar of fraud losses, from $2.23 to $2.40. This means that for every dollar of losses, merchants are losing $2.40 based on chargebacks, fees and product/service costs. (3)
Eaton-Cardone suggests that implementing strong customer service channels to appeal to both the renters and the hosts can prevent the hosts from being hit with chargebacks, and provide better customer satisfaction among both hosts and renters. "If the merchants can implement more customer friendly services, the potential to resolve disputes between the renter and the host can be improved. Third party mediation services such as eConsumerServices.com provide alternative options that help resolve a dispute before it becomes a chargeback. Providing consumers a variety of resolution options is key, especially when contending with the variety of purchase options they have today online."
The vacation rental marketplaces also offer lists of helpful tips that can ensure that payments and processing are protected and that details of the contract are understood. "These are the points that create a successful listing as well as a positive experience and proper, successful business. It is the groundwork for implementing good customer service strategies and diminishing the possibilities for chargebacks," added Eaton-Cardone.
Chargebacks911 is committed to educating merchants and issuers on ways to prevent chargebacks and fraud. As part of these efforts, Monica Eaton-Cardone will be presenting at the upcoming Retail Risk conference in New York, the IATA World Financial Symposium in Singapore, and other events throughout the year. She is also available for interviews and future speaking engagements.
For more information on Chargebacks911 and its comprehensive risk management solutions, visit http://chargebacks911.com.
About Global Risk Technologies and Chargebacks911:
Chargebacks911 is a division of Global Risk Technologies, which is internationally recognized as a leading provider of comprehensive risk management solutions to the payment processing industry. With offices in Europe and the United States, Global Risk Technologies manages over 200 million transactions worldwide each month. Chargebacks911 is headquartered in Tampa Bay, Florida, and specializes in chargeback mitigation and dynamic loss prevention. Founded by merchants in direct response to rising chargebacks and friendly fraud, Chargebacks911 combines insider expertise with proprietary technology and deep analytics to isolate threats, resolve disputes and maximize revenue. From small merchants to the nation's largest retailers, today thousands of businesses rely on Chargebacks911's scalable, customizable and fully-turnkey solutions to achieve sustainable growth and guaranteed ROI. For more information, visit http://chargebacks911.com.
1. HomeAway. "Vacation Rental Industry Reports"; HomeAway; 2016. https://www.homeaway.com/info/media-center/homeaway-research
2. Reddit. N.p., 2 July 2016. Web. 2 Aug. 2016.
3. LexisNexis. 2016 LexisNexis True Cost of Fraud Study; May 2016. lexisnexis.com/risk/insights/true-cost-fraud.aspx