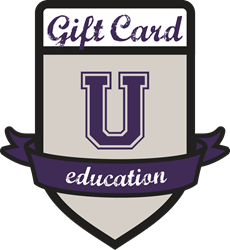 "This is an event that has needed happen for a long time. We're looking forward to providing this 360 degree view of gift card management to industry players to help them create better gift card programs." Elle Mahony, Director of the Gift Card Network
Vancouver, WA (PRWEB) August 15, 2016
The gift card industry is expected to reach $140 Billion in 2016, according to projections from CEB TowerGroup. As the industry continues to thrive, merchants in nearly every industry including retail, dining, and hospitality are growing their gift card departments and programs in order to drive sales and keep up with consumer demand for this flexible product. The rise of digital gift cards, mobile wallets, and mobile apps are also fueling the trend. With this new growth and developments in technology, building a gift card program is more complicated than ever. Gift Card University offers a holistic view of every aspect of running a gift card program to prepare professionals for this new environment.
Gift cards are a product, a tender type, and a promotional tool. Most gift card departments run independently, and interface with a number of different internal stakeholders. Gift cards must be marketed within stores and online through in displays, packaging, and consumer promotions. A entirely different set of opportunities exist for merchants interested in selling through the incentive and loyalty markets, consumer online stores, and third party retail channels. The Gift Card Network has produced information about these topics in the past through online resources, but has received increasing requests for in-person educational opportunities from its members. Topics include managing sales channels (in-store, online, B2B, Third Party Retail), card production, added value packaging, contract negotiation, card fulfillment, and legal 101. Gift Card Network is well known for its collaborative approach and dynamic events, which will be no different at this summit.
GCN has partnered with host eBay and sponsor Powerhouse Brands to seek and source industry veterans to provide comprehensive information and perspective on a number of different topics essential to running gift card merchant programs.
"This is an event that has needed happen for a long time. We're looking forward to providing this 360 degree view of gift card management to industry players to help them create better gift card programs," states Elle Mahony, Director of the Gift Card Network. "Getting everyone started off with a certain level of awareness and education helps everyone be more successful."
GCN is excited to partner with the gift card community to offer a hands on learning experience for those seeking to develop a holistic understanding of every element involved in running a gift card program.
About the Gift Card Network
The Gift Card Network is the home of Everything Gift Card, the only gift card focused media and collaboration network in the world. Network members gain a large number of benefits, such as exposure in GCN's varied publications, access to education, legal benchmarking, and networking events. Any company can join the Gift Card Network to learn about gift cards and interact with other members to help form the future of the gift card industry. Find out more at http://www.thegiftcardnetwork.com