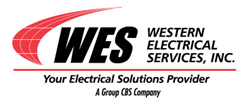 Phoenix, AZ (PRWEB) August 16, 2016
Western Electrical Services, Inc. (WES) is pleased to announce its newest location in Southern California with a 5,800-sq.-ft. facility in the city of Chino. The new location will bring all Group CBS, Inc. products and services to the Los Angeles market.
"WES's newest facility in California represents our fifth location and is part of our expansion plans in the western United States," says Craig Archer, president of Western Electrical Services, Inc.
Although WES has had sales and support offices in Southern California for the past few years, the Chino facility expands the area for electrical equipment testing, repairs, and inventory. It will allow WES to provide testing, emergency service, and response to the region in addition to equipment sales.
Meet the team members operating out of California:

Mike Kelly, Sales Representative: Kelly has been with WES for two years after a stint as Southern California sales for Circuit Breaker Sales, Inc. He previously worked at General Electric and Southern California Edison. Kelly offers many years of equipment sales and service experience.
Steve Warren, Field Services Area Manager: Warren comes from WES's facility in Vancouver, WA, and has been with the organization for several years. He brings with him extensive industrial electrical engineering experience.
Matt Wallace, Southwest Regional Field Services Manager: Wallace comes from the critical power environment to lead WES's Field Services Organization throughout the entire Southwest. Offering approximately 20 years of NETA testing experience, Wallace primarily has focused on the commissioning of data centers as an engineer and project manager.
"With these talented individuals and our strong presence at PowerTest, we hope to take the SoCal market by storm," Archer says.
For more information, contact Jason Bontrager at 888-395-2021 or jbontrager(at)westernelectricalservices(dot)com.
About Western Electrical Services, Inc.
With five locations across the western United States, Western Electrical Services, Inc. provides electrical solutions to the electrical power generation, transmission, distribution and end user markets as well as sales, service, repair, remanufacturing, and retrofitting of all types of metal clad switchgear and circuit breakers through 38 kV. WES is a NETA-accredited field-testing company and member of the electrical reconditioning trade association PEARL. For more information, contact WES at 888-395-2021, or visit WesternElectricalServices.com.