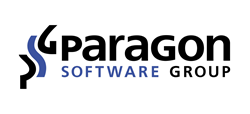 The alliance with Paragon gives us another layer of protection, performance and cross-platform support for our product line. We couldn't be happier with their technology and support and look forward to a strong partnership ahead. - Corey Velan, FixMeStick
Irvine, Calif., USA and Montreal, Quebec, Canada (PRWEB) August 16, 2016
Paragon Software Group today announced its Universal File System Driver (UFSD) technology has been selected by FixMeStick® to enhance connectivity for worldwide customers of the company's innovative virus removal device.
The new licensing agreement calls for Paragon's HFS+ for Linux and NTFS for Linux offerings to be embedded in the consumer-ready FixMeStick tool, which is sold through Home Shopping Network and major retailers including Best Buy, Walmart, Target, Staples, Office Depot, and Sam's Club.
"FixMeStick offers a popular USB-based virus removal solution that gives world-class security technology to non-technical people for everyday use. As a ready-to-go USB device, it is easy to use, incredibly effective and affordable," said Tom Fedro, President of Paragon Software Group Corp. "By equipping the device with rapid, transparent and full read/write access to non-native file systems to expand its value and usability, we are proud to help fuel the innovation that FixMeStick delivers to customers worldwide."
Located in Montreal, Canada, FixMeStick sells its products globally. The company is embedding the Paragon HFS+ (Mac) for Linux and NTFS (Windows) for Linux solutions in its virus removal device to boost interoperability, connectivity and data protection for customers. The embedded Paragon drivers feature powerful utilities that maintain file system integrity and fully protect stored data, providing maximum interoperability between Windows and Mac OS X operating systems.
According to Corey Velan, Co-Founder of FixMeStick, Paragon's solutions perform in lock step with the FixMeStick mission. "The alliance with Paragon gives us another layer of protection, performance and cross-platform support for our product line. We couldn't be happier with their technology and support and look forward to a strong partnership ahead," said Velan.
FixMeStick is a self-bootable USB device that operates in its own clean environment, identifying viruses and malware such as spyware, Trojans, ransomware and other malicious threats. The device is straightforward to use, with users able to plug it in and immediately start scanning for viruses and malware. FixMeStick cleans up computers already carrying viruses and malware but also can be used on a regular basis on "clean" machines as a pro-active virus scanner. The device is continuously updated with the latest virus information to stay current with new developments.
Paragon's UFSD technology supports Linux, Android, iOS, QNX and other platforms. Featuring a full portfolio of UFSD solutions, Paragon is focused on delivering powerful utilities that fully protect stored data while delivering high performance with no limits on file or volume size. For more information on Paragon UFSD products, visit http://www.paragon-software.com/technologies/ufsd.html.
For more information on FixMeStick, visit https://www.fixmestick.com/fixmestick.html.
About Paragon Software Group
Paragon Software Group is an innovative software developer focused on two dynamic growth markets. The company's comprehensive product line for the data storage market addresses the needs of data security, storage and management for PCs, servers and networks. A second portfolio of products focuses on mobile productivity applications for handheld devices. Founded in 1994, Paragon Software Group has offices in the USA, Germany, Japan, Poland, Russia and China, delivering its solutions to consumers, small business and enterprise clients worldwide through a network of Value Added Resellers, distributors and OEMs as well as online through the company website. Paragon Software Group provides technology to a host of world-class companies and partners, including Cisco Systems, Dell, HP, Western Digital Corp., ASUS, Seagate, Toshiba, LG Electronics, Logitech, Buffalo, Acer, EMC/Iomega, Siemens, Lenovo, Microsoft, Motorola, Nokia, and more. For more information, please visit the company website at http://www.paragon-software.com.
Paragon Software is a trademark of Paragon Software Group. All other trademarks are the property of their respective owners.