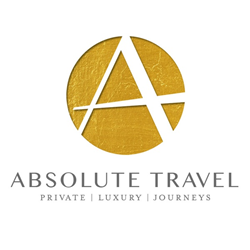 New York, New York (PRWEB) August 17, 2016
Travel + Leisure reveals today luxury travel advisors Brooke Garnett and Holly Monahan of Absolute Travel named to their Travel + Leisure A-List of the World's Top Travel Agents for 2016. This definitive list showcases the finest talent in the travel industry.
Garnett makes the list for the fourth consecutive year for her expertise in planning adventure travel and luxury trips in Australia. Monahan makes the list for the second consecutive year for her luxury travel advising for Thailand and Southeast Asia.
Nominees are assessed on their cutting-edge and of-the-moment destination knowledge, their ability to arrange travel experiences not accessible to the general public, and savviness in handling complex itineraries and challenging requests.
Garnett has been setting trends in experiential travel for over ten years. Her travel experiences include walking through British Columbia's Great Bear Rainforest in search of grizzlies as well as climbing Rwanda's mountains spotting gorillas as a way to protect their territories. "My clients look to me year after year to raise the bar for their leisure-adventure travel to all seven continents, and insider experiences in Australia," says Garnett. "I am honored to be recognized by Travel + Leisure and thankful to my clients whose requests drive me to continually seek out the best new travel experiences for them."
Monahan's credentials as the top luxury travel advisor for travel in Thailand and Southeast Asia come from a year living in Bangkok's trendiest neighborhood and months traveling across Southeast Asia, from Myanmar to Sri Lanka. She makes it a priority to return to Southeast Asia yearly so she is ahead of the trends, scoping out the finest hotels and off-the-radar experiences for travelers. "My clients have unique tastes and interests. When designing their tours, I draw on my research trips throughout Southeast Asia and the time I spent living in Thailand to create personalized experiences for them," says Monahan of her expertise. "Being named to the Travel + Leisure A-List is a highlight of my career. It is genuinely an honor to be recognized among the industry's top specialists."
Garnett and Monahan plan trips for curious, discerning travelers seeking a highly personalized luxury travel experience. Their loyal repeat and referral clients is attributed to their service, firsthand-destination knowledge, insider experiences and ability to create itineraries many travelers haven't seen elsewhere.
The Travel + Leisure A-List award was officially announced on August 10th, and will be featured in the September issue of Travel + Leisure.
Absolute Travel's team of trusted, passionate travel specialists create private journeys to Asia, Africa, Europe, Latin America, Antarctica, North America, the Middle East and the South Pacific. Their firsthand knowledge, creativity and personal connections allow them to design trips filled with insider experiences, unsurpassed service, and on-the-ground spontaneity travelers can't find elsewhere. In addition to creating life-changing trips, Absolute Travel is committed to protecting the world's wild places and the creatures and traditions that make it worth exploring through their philanthropic arm, Absolute Awareness.