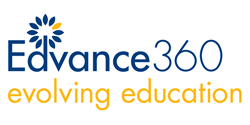 Instructors use Panopto to capture lectures, import the produced file to Edvance360, and embed it into courses to deliver to students.
Virginia Beach, VA (PRWEB) August 17, 2016
Edvance360, winner of the 2011 and 2015 CODiE Award for Best Post-Secondary Course or Learning Management System, announces it is now integrated with the Panopto video platform, allowing instructors to use Panopto to capture lectures, import the produced file to Edvance360, and embed it into courses to deliver to learners.
From Edvance360: "We are delighted to announce this integration as it really benefits instructors who have been using Panopto and Edvance360, but used to have to go through extra steps to do so. Now its far more seamless, which saves instructors time and increases their use of Panopto, which is an excellent delivery method for learning. For more information, contact Edvance360."
About Panopto
Panopto's mission is to help anyone share knowledge using video. Since 2007, the company has created software that enables universities and businesses to create searchable video presentations in minutes from any device. Privately-held, Panopto was founded by technology entrepreneurs and software design veterans at Carnegie Mellon University's School of Computer Science. For more information, visit http://www.panopto.com.
About Edvance360
Edvance360 is an Internet-based Learner Management System (LMS) and secure social network that enables institutions to implement a successful online program. Edvance360 equips schools, corporations, and organizations to host online courses, implement modular courses, and revitalize traditional courses.
Our clients enjoy a high return on their investment, personalized support, and customizable solutions. We do not believe a one-size-fits-all approach is beneficial to our clients, so we are committed to adapting Edvance360 to fit the needs of the rapidly changing world of education.
Edvance360 is headquartered in Virginia Beach, Virginia, with operations in South Carolina and Georgia. For more information, please visit http://www.edvance360.com or call 866-458-0360.
Edvance360 and the Edvance360 logo are trademarks of Edvance360 Corporation. All other company and product names mentioned herein may be trademarks of their respective owners.
Edvance360 offers:

Unparalleled Personal Support – Edvance360 is a demonstrated leader in its commitment to personalized support for its clients.
Affordable Pricing – Edvance360 pricing is significantly lower than other commercial vendors. Pricing is regularly 30%-50% below competitor prices.
Forward-Thinking Commitment – Edvance360 was the first to combine social networking and other Web 2.0, collaborative tools (Wikis, Communities, Journals, Blogs, RSS feeds, etc.) with the Learner Management System.
Open Standards and Specifications – Edvance360 supports SCORM and Common Cartridge.
We invite you to consider Edvance360 for your online programs and internal training programs.