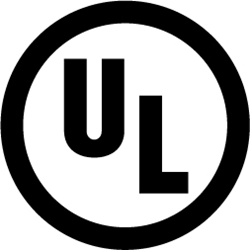 Natural Products Associations' CEO and Executive Director states, "moving the UL/NPA GMP standard, its auditors and brand through the UL Registrar accredited ANSI standard process was not a difficult decision,
Mount Pocono, PA (PRWEB) August 18, 2016
UL, a leading global safety science organization, is pleased to announce that UL Registrar LLC (UL R) is now accredited by ANSI – American National Standards Institute as a Product Certification Body for three UL Registrar LLC Schemes including the Retail Certification Program, the National Brand Certification Program and the Pharmaceutical Certification Program. UL R is now eligible to place the ANSI logo on Certificates it grants to its clients.
Throughout the world, certification bodies use an accreditation process to confirm their fulfillment of international requirements for personnel competence, consistency and impartiality. Accreditation bodies use the ISO/IEC 17065 International Standard to provide assurance in the areas of product, process and service certification processes. ANSI certification body accreditation of UL R provides confidence of the competence of audit bodies to carry out these activities as defined in International Standards and that the accredited programs operate in accordance with international guidelines. The ANSI Accreditation Program for Product Certification Bodies is assessed by peer review and the U.S. federal government.
Globally, UL R is now accredited to the ISO/IEC 17065 International Standard through ANSI for a variety of technical schemes and scopes. The accreditation highlights the technical competence of UL R to perform product, process and certification services. The UL R ANSI Accreditation covers the operation of the UL R Good Manufacturing Practices (GMP) Certification Programs, which cover the Pharmaceutical, Medical Device, Dietary Supplement, Food, Infant Formula and Cosmetic/Personal Care industries.
"UL Registrar's system of audit services is designed to verify and confirm that the quality, safety and adequacy of a client's organizational processes, controls and manufacturing systems are in conformance with requirements found at a manufacturing or packaging plant, distribution center, warehousing operation, and other process related functions," states Bryce Carson, General Manager of UL Registrar LLC. This achievement shows UL Registrar's commitment to continual improvement and that UL Registrar as an accredited certification body meets the requirements set forth by ANSI and UL Registrar's Scheme.
ANSI has also accredited UL R for its operation of the Retail Certification Program (RCP) and its National Brand Certification Program (NBCP). As an accredited certification body UL R is able to demonstrate the technical competence and impartiality of its services and processes and show an exemplary level of credibility, integrity and trust. UL R's accredited GMP assessments provide an enhanced confidence between buyers and sellers as they mitigate risk. Global acceptance of U.S. products, services and personnel will help in reducing duplicative marking requirements and certification costs.
Dr. Daniel Fabricant, Natural Products Associations' CEO and Executive Director states, "moving the UL/NPA GMP standard, its auditors and brand through the UL Registrar accredited ANSI standard process was not a difficult decision, and it was a critical step for the dietary supplement industry. It is the first time our program has sought accreditation from the American National Standard Institute through our partnership with UL Registrar LLC. The UL/NPA GMP program is backed by a rigorous standard, which includes FDA's 21 CFR part 111 for dietary supplements as well as additional elements not included in the FDA GMP final rule coupled with competent and qualified auditors from a 122 year old organization; UL has instant brand recognition as a science safety company for consumers." The UL/NPA certified clients are listed on NPAinfo.org and on UL.com/Management-Systems.
Upon successful completion of an Accredited UL GMP Certification Assessment, a customer will now be eligible to receive the ANSI logo alongside the IAF MLA Mark on their UL Certificate of Conformance. A certified client may advertise their UL Accredited GMP Certification using the applicable UL Certification Badge.
For more information on the UL R ISO/IEC 17065 Accreditation or on joining a UL Good Manufacturing Practices certification program, contact UL at ULRinfo(at)ul(dot)com or visit UL.com/Management-Systems.
About UL Registrar LLC
UL Registrar LLC, an operating unit of UL LLC. UL Registrar's mission is to be the global leader in advancing sustainable audit and certification services within supply chains, worldwide. UL Registrar provides independent, third-party accredited manufacturing/process assessments against defined standards that aims to minimize supply chain risk, help protect brand value, and promote consumer and product safety. For more information on UL Registrar's services, email ULRInfo(at)ul(dot)com.
About ANSI
*American National Standards Institute (ANSI), a not-for-profit organization who is the voice of the U.S. standards and conformity assessment system. The organization empowers its members and constituents to voluntarily strengthen the U.S. marketplace position in the global economy while helping to assure the safety and health of consumers, protect the environment, and safeguard the integrity of U.S. businesses. The institute oversees the creation and use of thousands of American National Standards that directly impact businesses in nearly every sector. ANSI is also actively engaged in accreditation which provides assurance that standards, goods, and services meet essential requirements throughout the global supply chain. Visit ANSI at http://www.ansi.org for more information.