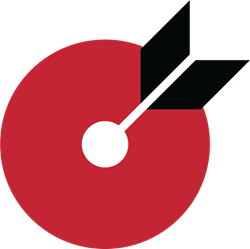 Engaging your Audiences
Garden City, NY (PRWEB) August 17, 2016
Maqsood Rahman is one of the newest member of the Target Points team, bringing with him his 13 years of digital marketing experience, along with an extensive knowledge in web design and application development.
The addition of a new digital marketing manager is occurring on the eve of Target Points' corporate restructuring. Also included in this was the hiring of a new sales director, a website redesign, and an expansion of the current digital and sales teams. These internal changes were made with the goal of better assisting clients in their mission to engage their audiences and drive sales.
Maqsood Rahman has extensive background in digital marketing, previously working as the director of marketing at software company, GoReserva for five years. Truly mastering his craft, Maqsood was also employed as an online marketing manager at various companies spread across different industries, providing him with the insight and knowledge to assist others in strengthening their digital strategies. Along with his years of experience and a Bachelors' degree in computer science & telecommunications, Target Point's new digital marketing manager also possess a detailed understanding of the numerous digital avenues that can be utilized to effectively promote one's business including social media, search engine optimization, pay-per-click campaigns through the use of AdWords.
Maqsood recently expressed his enthusiasm toward becoming a member of the Target Points team. He believes that with everything he has to offer, paired with the diverse set of individuals they already have working for them, Target Points can become a digital marketing powerhouse for its clients, not just in the New York area but nationally as well.
One of the first assignments that Maqsood was tasked with since joining the team was assisting with the redesign of http://www.targetpointsinc.com. The new site includes an entirely renovated look and feel, as well as being fully responsive with all desktop and mobile devices. It is here that those interested in optimizing their digital presence can learn more about Target Points' vast range of services, past work, as well as effective marketing tools in the form of E-books, guides, and blog posts.
Target Points is a Digital Marketing Agency provides services to business on Long Island and the greater Tri-State area. Additional information on the Target Points team can be found at http://www.targetpointsinc.com/about-us/.
Target Points is a digital advertising agency dedicated to creating your brand's online presence through unique strategy, helping you expand your customer base and engage your audience.