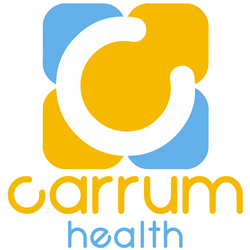 SAN MATEO, CA (PRWEB) August 18, 2016
The Forum on Health Care Innovation, a collaboration between Harvard Business School (HBS) and Harvard Medical School (HMS), announced that Carrum Health was named one of the four finalists in its Health Acceleration Challenge which focuses on taking compelling, already-implemented health care solutions and helping them to grow and increase their impact through powerful networking and funding opportunities. Carrum and three other finalists with share $150,000 in prize money, the funding of which was provided by a generous gift from Howard E. Cox, Jr., a former general partner and now advisory partner in the leading VC firm, Greylock Partners, and a member of both the HBS Healthcare Initiative Advisory Board and the HMS Board of Fellows.
Sach Jain, Carrum Health's Founder and CEO commented, "We are extremely honored to be recognized as a finalist in one of the country's most well respected innovation contests. Carrum Health's goal is to bring common sense to healthcare by helping employers decrease their healthcare spend while enabling access to the nation's highest quality providers. After winning the People's Choice Award in the prestigious Vator Splash Health Competition, this is Carrum's second win in competitive innovation contests this year. We consider ourselves fortunate that the power of our model continues to be recognized by healthcare industry experts and thought leaders."
Cara Sterling, Director of the HBS Health Care Initiative, commented "Health care delivery often suffers from extreme fragmentation and localization. This Challenge is a step in trying to change that. It's exciting to see innovations dealing with all different parts of the health care value chain. These ideas, and many others we received, have the potential to make a great impact on the U.S. health care system if scaled up in a dramatic way." Since its launch in 2014, the Health Acceleration Challenge has received over 600 applications and attracted more than 25,000 online visitors from 29 countries.
A team of 24 judges--a mix of clinicians, health care professionals, and academics--specializing in health care and innovation, reviewed the applications. Applications were rated based on the three Challenge criteria of impact, evidence and dissemination, and given an overall score to create a short list of 21 innovations. These 21 innovations went through additional rounds of judging to identify 7 'shortlisted' candidates and ultimately 4 strong finalists.
Carrum Health was founded in 2014 with a mission to "match human need with medical excellence" through a model that is mutually beneficial for providers, employers and their employees. Carrum Health was recognized as a standout from the competition by connecting thoughtful and progressive self-insured employers with local and national Center of Excellence providers under bundled payment arrangements. Doing so aligns provider incentives with quality performance, resulting in dramatic improvements in both the patient experience and care outcomes. In addition, both employers and their employees see significant cost savings while top doctors and hospitals recognize increased volume and new revenue streams. More information is available at http://www.carrumhealth.com.