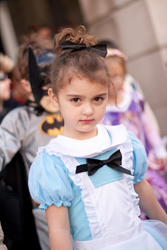 Since Gabby's death four years ago, over one million Americans have died from sepsis in the United States. Every state could and should adopt a sepsis protocol.
Urbana, Illinois (PRWEB) August 18, 2016
Tony and Elizabeth Galbo and the Rory Staunton Foundation today announced the signing of Gabby's Law by Illinois Governor Bruce Rauner. Sepsis is a medical condition which is the number one killer in hospitals and the eleventh leading cause of death in the United States. Over 258,000 victims die from sepsis every year – many of them unnecessarily. Since Gabby Galbo's and Rory Staunton's unnecessary and certainly untimely deaths, over 1 million Americans have lost their lives to sepsis. And, the costs in treating unbridled sepsis reach over $23 billion per year.
Experts agree that the key to fighting sepsis is ensuring quick diagnosis and treatment within the "golden hour" when it can be most effective. Pilot initiatives in some hospital systems have shown great strides in decreasing sepsis mortality through effective implementation of what is basically a "checklist": a standardized protocol to facilitate quick and accurate diagnosis and fast and effective treatment as soon as any sign of sepsis arises. But no state, with the exception of New York, has required these simple protocols be implemented at all hospitals. Illinois represents a groundbreaking second.
Tony and Elizabeth Galbo, parents of five year old Gabriella Galbo who needlessly lost her life due to sepsis/septic shock in May of 2012, proudly met with Governor Rauner today in order toofficially sign Gabby's Law into effect. Bill 2403 known as Gabby's Law will require Illinois hospitals to adopt, implement, and periodically update protocols for the early recognition and treatment of both adult and pediatric patients with sepsis or septic shock. Gabby's Law, based on Rory's Regulations signed into law by Governor Andrew Cuomo in 2013, was drafted to address situations that occur every single day in leading medical institutions across the U.S., which led to the May 2012 unrecognized, untreated, and repeatedly ignored symptoms of sepsis which ultimately led to the death of Gabby Galbo from care which started at a local, well known level 1 trauma hospital.
"This new sepsis bill is vital to protect the citizens of Illinois, both adult and child from unrecognized and untreated sepsis," the Galbo's continued. "We hope Illinois, after following in the footsteps of Rory's Regulations in New York, will trigger other states to immediately follow. If these protocols had been in place at the first hospital in which Gabby received care, we have no doubt that she would have lived. After Gabby's death we knew something had to be done. Sepsis is very easily screened for, and is very treatable. Just weeks before Gabby's death 12 year old Rory Staunton of NY died due to unrecognized and untreated sepsis in a major NYC medical institution."
"I knew if the Staunton family successfully petition New York State to implement these sepsis protocols, than Illinois could and should implement them as well, as should every state," said Tony Galbo. "I took a print out of Rory's Regulations as they are named in New York, with me to Representative Bill Mitchell's office and then to Senator Chapin Rose in order to express the urgent need for a sepsis protocol like this in Illinois so that no family should ever suffer the same consequences. This bill has, will, and is going to continue to save lives in the state of Illinois."
"Since Gabby's death four years ago in 2012, over one million Americans (258,000 people a year) have died of sepsis in the United States. Every state could and should adopt a sepsis protocol. One of the biggest reasons every state does not have a sepsis protocol is because no one has asked! Ask! Take action, contact your governor, contact your state health secretary. Fill out a form which can be found on http://www.RoryStauntonFoundationForSepsis.org under the take action link, in which you can also find contact numbers for every state. Every day that goes by that legislation is not in place in your state, more needless deaths are occurring from sepsis. You don't need to start from scratch to implement a sepsis protocol for your state. NY provided a model for IL, and IL and or NY can be the model for the next state," said Elizabeth Galbo.
Orlaith & Ciaran Staunton, the parents of Rory Staunton and founders of The Rory Staunton Foundation, added, "The Third National Forum on Sepsis will take place in New York City on September 12, 2016. We called the nation to action in implementing sepsis protocols in every state and are very proud that the national initiative that started with New York State is now gaining significant momentum. The Galbo family and Governor Bruce Rauner are fulfilling our mission. Let's not stop in Illinois! Rory Staunton and Gabby Galbo died unnecessarily. Rory and Gabby deserved to come home from the hospital as does every sepsis patient seeking treatment in any medical institution."
Contacts:
Orlaith Staunton
Rory Staunton Foundation
917­523­8467
Or
Liz and Tony Galbo
217­778­0502