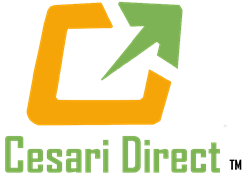 Almost every person in the class had at one point owned a brand Rick helped build.
Seattle, Washington (PRWEB) August 23, 2016
Seattle, Washington, August 23, 2016 /PRWeb/ -- Cesari Direct, a DRTV and Digital advertising agency, specializing in building brand through sales via integrated campaigns, contributes to community learning with their CEO, Rick Cesari, speaking for University of Washington.
University of Washington supports outside companies relaying expertise to their students. Professor Richard Geasey requested Mr. Cesari to speak for a Marketing Management class this past July and commented, "Rick Cesari graciously offered to visit my class and present an overview of his career and his long list of branding success stories...Rick's involvement with so many household brands…were an eye opener for my students. Almost every person in the class had at one point…owned a brand Rick helped build."
A student having listened wrote, "My name is Simon Ra and I had the privilege of being present for your seminar today in Professor Geasey's Marketing class.  I just wanted to thank you for your time and for giving me wisdom and inspiration with your wealth of knowledge and expertise in Marketing.  It was amazing and surreal to me that I was able to listen to the person responsible for making the products I use (Oxi-Clean, Sonicare, George Foreman Grill, and Clarisonic) to succeed in making it big.  I will be sure to remember … features vs, BENEFITS, and to be on the lookout for the products you are currently involved with… 'I'm not sure yet', to you asking me what my plans were after I finish my studies … but your seminar today opened my eyes and saw how exciting the world of marketing can be.  Thank you, sir."
About Cesari Direct
Founded in 1994, privately-held Cesari Direct specializes in brand response television advertising with integrating concurrent digital campaigns. Having been the agency of record for brands like GoPro, where they reached a billion in sales in just seven years, Cesari Direct has shown repeated success in taking a brand from start to stardom; maximizing big brand through direct sales in tandem with traditional agencies across TV, Internet, and Mobile. Cesari has helped produce multi-million dollars of success for clients including George Foreman Grill, OxiClean, and SonicCare. With a winning campaign management model, proven client results, state-of-the-art analytics, Cesari Direct continues to meet the needs of the times capitalizing on its long history of success.
For more information on Cesari Direct, please go to http://www.cesaridirect.com
SOURCE Cesari Direct
RELATED LINKS
http://www.cesaridirect.com
Contact: Gail Gessert, Ph.D.
gail(at)cesaridirect(dot)com