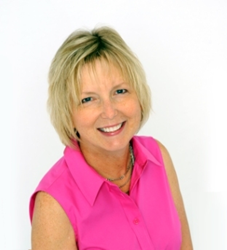 Paducah, KY (PRWEB) August 19, 2016
American Quilter's Society, the largest quilting membership organization in the world, is pleased to announce the promotion of Ann Hammel to editor in chief of American Quilter magazine. Hammel will be responsible for overall design, content, and production of the publication.
Prior to her designation as editor in chief, Ann Hammel spent three years writing and editing the AQS e-newsletter and blog, OnPoint, and performed additional writing duties throughout the company. American Quilter's Society President Meredith Schroeder stated, "Ann Hammel's lifelong love of sewing combined with her writing skills, and her strong history with the AQS community through OnPoint made her the perfect choice for editor-in-chief of American Quilter. I am excited to see her influence take form in the coming issues of the magazine."
Ann Hammel is a graduate of Lindenwood University with a degree in Mass Communication. Her experience in research and writing for a university foundation in Illinois and as a grant writer for a humanitarian organization in North Carolina paved the way to her writing and editing career with American Quilter's Society in Paducah, Kentucky.
For more information about American Quilter magazine, please visit ww.americanquilter.com.