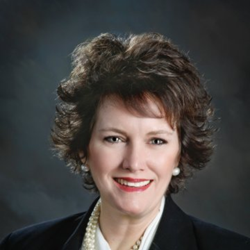 I am dedicated to helping change the face of AIDS and renew the future of the next generation in Africa
Charlotte, North Carolina (PRWEB) September 01, 2016
In-Flight Crew Connections announced today that its CEO, Jennifer Guthrie, has been named a 2016 Brava Award winner by Charlotte SmartCEO based on her leadership skills and community involvement.
The Brava Awards celebrate the distinguished achievements of 40 high-impact business leaders in Greater Charlotte. Brava award winners combine their irrepressible entrepreneurial spirit with a passion for giving back to the community, and are exemplary leaders of both their companies and their communities. The inaugural class collectively generates more than $24.69 billion in annual revenue and employs more than 53,800 individuals. The winners will be profiled in Charlotte SmartCEO magazine and celebrated at an awards ceremony on September 13, 2016 at The Fillmore Charlotte.
"Brava winners possess the hallmark qualities of successful leaders — vision, passion, compassion, dedication, and perseverance. Each winner in this inaugural class exhibits these qualities in all facets of her life, from running her business to tending to her family and donating time and resources to philanthropic initiatives," says Jaime Nespor-Zawmon, president of SmartCEO. "We are honored to recognize a group of Charlotte women who are truly making a difference in the world."
Jennifer Guthrie founded In-Flight Crew Connections in 2002 and since the company's inception, has led the company with exponential year-over-year growth. In recognition of her leadership and success, she has received numerous industry awards, including Gold Stevie Award for Women in Business, NAWBO® Business Leader of the Year Award, Charlotte Business Journal's Top 25 Women in Business, and was featured on CBS Evening News with Scott Pelley.
"I am honored to be recognized with such a powerful group of women who drive the success of their businesses and give back to their communities," says Jennifer Guthrie. "This is an exceptional group of dedicated women who are leaders and mentors, and devote their time and expertise to make a difference."
Jennifer's philanthropic focus extends beyond the company's participation in various local non-profit programs. She and her family travel to Africa with Care for Aids, a team dedicated to helping men and women with HIV and AIDS live longer, healthier lives. Care for AIDS, in partnership with churches in Africa, provides access to medication and offers a range of programs to help and educate people with the illness. Jennifer travels to Kenya to help train parents on how to start their own business. "I am dedicated to helping change the face of AIDS and renew the future of the next generation in Africa," Guthrie says. "I'm especially passionate about causes related to women and children."
About the Brava Awards
The Brava Awards program celebrates high-impact female business leaders in three categories: CEOs, Executive Directors of Nonprofits, and C-suite executives. Brava award winners combine their irrepressible entrepreneurial spirit with a passion for giving back to the community, and are exemplary leaders of both their companies and their communities. They encourage local philanthropy, mentor up-and-coming leaders and set their companies on the path to tremendous growth. Each year, an independent committee of local business leaders selects winners based on company growth, community impact and mentoring. SmartCEO shares their inspiring stories in SmartCEO magazine and celebrates their success at their high-energy awards gala.
About SmartCEO
SmartCEO's mission is to educate and inspire the business community through its award-winning magazine, connections at C-level events and access to valuable online resources. SmartCEO's integrated media platforms reach decision makers in the Baltimore, Boston, Charlotte, Long Island, New Jersey, New York, Philadelphia and Washington, DC, metropolitan areas.
About In-Flight Crew Connections
In-Flight Crew Connections, a global leader since 2002, provides aviation industry staffing solutions for owners and operators of business class jets. Focused on developing customized solutions that meet the unique needs of corporate aviation clients, our range of services include: ONe-Call™ Temporary Crew Services - on demand supplemental staffing for pilots, flight attendants, schedulers/dispatchers, aircraft maintenance technicians and engineers, Payroll Services, Management Service, Recruiting & Placement, International Staffing, and Concierge Services. The company is a privately held, WBENC certified women-owned staffing firm headquartered in Charlotte, North Carolina.
To schedule staffing services with In-Flight Crew Connections, call (704) 236-3647. Visit In-Flight Crew Connections online at http://www.inflightcrewconnections.com and follow on Twitter,LinkedIn and Facebook