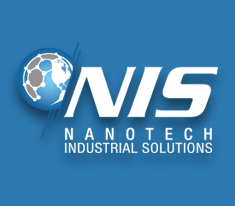 (PRWEB) August 22, 2016
"With all the competition in today's market and the lifespan of products in a constantly changing industry it requires us to implement the right strategies that allow us to remain competitive. Including NanoLub® products in these strategies, leads us to a better manufactured product and better services for our customers," says Pedro Felipe Albarracín Patiño, General Manager of  Lubricacion de Clase Mundial S.A.S
Nanotech Industrial Solutions [NIS] continues to pave the way with their cutting-edge nanotechnology by adding new products in their growing line.  Each NanoLub® product is formulated and tested under the most extreme conditions to ensure the end customer is working at their peak performance.
"Lubricacion de Clase Mundial S.A.S is going to open doors for us in the Colombian market that we couldn't reach before.  It's exciting to know that our NanoLub® products will be helping their customers around the world," says Todd Cawley VP of Sales and Marketing for NIS.
Pedro continues, "When working with additives and lubrication reliability is crucial.  This all reflects in lower cost of maintenance and increased production. We can achieve all these benefits by using the technology developed by Nanotech Industrial Solutions."
About Nanotech Industrial Solutions Inc. 
Nanotech Industrial Solutions is the manufacturer of NanoLub®, an innovative nano lubricant based on inorganic particles of fullerene-like tungsten disulfide. These revolutionary particles were first developed in 1992 by Prof. Reshef Tenne at the Weizmann Institute of Science. The technology is exclusively licensed to Nanotech Industrial Solutions for commercialization Worldwide. NIS has attracted the best minds in the fields of nano technology, chemistry, and various targeted industry applications like lubricating oils, greases, coatings, metal working fluids, polymers and composites. NIS's global corporate office, commercialization R&D lab, manufacturing, blending and packaging facilities are located in Avenel, NJ.
About Lubricacion de Clase Mundial S.A.S.
We are an innovative company in the delivery of programs, products and services in the area of reliability. We have highly qualified personnel in the area and experience in the sector.
Our mission is to contribute to the progress of companies through agile, efficient and comprehensive solutions in the areas of lubrication and reliability, thanks to our highly qualified team achieving cost optimization in the maintenance area .