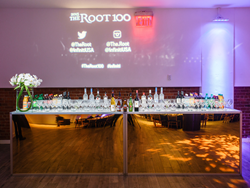 All the nominees for the award have made great strides towards a superb customer experience
New York, NY (PRWEB) August 22, 2016
Energy Marketing Conferences announced today the nominees for the "Excellence in Customer Service Award" that will be presented at its sixth semi-annual Retail Energy Marketing Conference being held at the Metropolitan West in New York City on September 20th 2016. Also announced was a special keynote by Audrey Zibelman, Chair of the New York State Public Service Commission.
The theme of the Energy Marketing Conference will be "Working Together to Grow Your Business" and it will feature 22 sponsors, 45 exhibitors, 30 well-known industry professionals on four interactive panels, 2 executive workshops, a networking breakfast, luncheon and reception.
Also featured is the new EMC game of "FASTBALL": 14 companies will "Pitch" and unveil their new services and products to the industry during the luncheon.
More than 500 attendees are looking forward to hearing from the keynote speaker, Mr. David Hernandez, CEO of Liberty Power. The conference will be the largest gathering of retail energy professionals in the country.
The panels include: "Grab The Low-Hanging Fruit: Challenges & Strategies to Drive Short-term Growth"; "How to Make Money with Bundling and Cross Selling"; "From the Outside Looking In: Unique Perspectives on the Future of Our Industry"; and the CEO Round Table focusing on International Expansion.
The two executive workshops are entitled: "Last Call: Are there any liquid markets left for retail?" and "Integrated Solutions—Bringing It All Together: How will the convergence of technology, and renewable distributed generation drive changes in the market place?"
As mentioned, there will be a special keynote address being given by Ms. Audrey Zibelman, Chair of the New York State Public Service Commission at 11:00am.
The breakfast, luncheon, breaks and cocktail reception have all been designed to allow participants to maximize their learning and networking opportunities.
The nominees for the 2016 Excellence in Customer Service Award are:
APG&E, Discount Power, EDF Energy Services, Frontier Utilities, IGS Energy, North American Power, Nordic Energy, Source Power and Gas, Spark Energy, Starion Energy, Texpo Energy and Tri-Eagle Energy.
"The nominees for the Excellence in Customer Service Award have made tremendous strides in improving the customer experience," said Jack Doueck, Co-Founder of Advanced Energy Capital, LED Plus and Co-Founder of Energy Marketing Conferences, LLC.
"We have never had so many compelling nominations for an award. The 13 nominees all stand an extremely good chance to win the award," said Larry Leikin, Co-Founder of EMC and CEO of TrustedTPV.
The Award is sponsored by IDT Energy.
This promises to be an event that can't be missed for professionals in the retail energy space.
To register for the Energy Marketing Conference visit: http://www.energymarketingconferences.com/registration/
To watch the video from the Houston Energy Marketing Conference click here: https://www.youtube.com/watch?v=UaPRmzrpM3o
To watch the video from the last New York Energy Marketing Conference click here:
https://www.youtube.com/watch?v=rvhQXZomaEM&feature=youtu.be