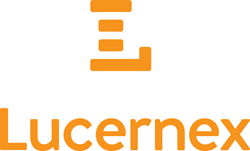 Tractor Supply looked for a partner with the experience and expertise to convert our current database to a cloud-based platform...
Dallas, TX (PRWEB) August 23, 2016
Lucernex announced today that Tractor Supply Company has chosen Lucernex's Real Estate Lease Administration and Rent Accounting software solutions to manage their more than 1,500 stores across 49 states.
"When selecting a new software provider, Tractor Supply looked for a partner with the experience and expertise to convert our current database to a cloud-based platform, and Lucernex offers that," stated Valerie Jacobs, Director of Lease Administration for Tractor Supply Company. "Lucernex's true-cloud solution allows access for a wide variety of users across a wide variety of platforms, which is valuable to Tractor Supply Company."
Tractor Supply Company is the largest operator of rural lifestyle retail stores in the United States and has operated for over 75 years. "We are very excited to have Tractor Supply Company join our Lucernex family. Our shared values have made and will continue to make working together a huge success," stated Mike Nuzum, Lucernex Chairman. "Tractor Supply Company has chosen an appropriate time to implement comprehensive Lease Accounting software. With the recent accounting regulatory changes regarding classification of leases, it is an immediate need for all companies."
Lucernex Lease Accounting is an impressive tool that handles elaborate accounting needs, including portfolio analysis, rent forecasting, sublease management, and percentage rent calculations. All key lease details can be tracked through Lucernex: terms, key dates, insurance requirements, covenants, and more. As a SSAE 16 Type II (SOC 2) certified company, Lucernex also places a high priority on protecting customer data. This Lease Accounting software will allow Tractor Supply Company to better track its lease financials while having the security assurances offered by Lucernex.
About Lucernex
Lucernex provides cloud based Integrated Workplace Management Solutions (IWMS) to both emerging and enterprise companies around the globe.  Our analytics, market planning, site selection, contract management, project management, facility management and maintenance management solutions are used by our valued customers every day and help them drive revenue, reduce costs, ensure compliance and mitigate risk.  For more information, please visit us at http://www.lucernex.com
About Tractor Supply Company
At June 25, 2016, Tractor Supply Company operated 1,542 stores in 49 states. The Company's stores are focused on supplying the lifestyle needs of recreational farmers and ranchers and others who enjoy the rural lifestyle, as well as tradesmen and small businesses. Stores are located primarily in towns outlying major metropolitan markets and in rural communities. The Company offers the following comprehensive selection of merchandise: (1) equine, livestock, pet and small animal products, including items necessary for their health, care, growth and containment; (2) hardware, truck, towing and tool products; (3) seasonal products, including heating, lawn and garden items, power equipment, gifts and toys; (4) work/recreational clothing and footwear; and (5) maintenance products for agricultural and rural use.