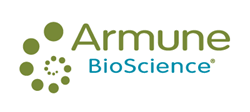 KALAMAZOO, MI (PRWEB) August 29, 2016
Armune BioScience announced today the release of the Tell Your Dad campaign to coincide with Prostate Cancer Awareness Month. Anchored by a Presidential Proclamation, National Prostate Cancer Awareness Month is celebrated across the country with screenings, health fairs, media appearances, and other health education and outreach activities.
The purpose of the Tell Your Dad campaign is to provide another channel to educate men on the risk of prostate cancer and the importance of shared decision making between a man and his clinician about assessing a man's risk for prostate cancer.
"Formal research and practical experience demonstrate that men are generally poor advocates for their own health," commented David Esposito, President and CEO of Armune BioScience. "The Tell Your Dad campaign leverages that special relationship between fathers and their children to open up communication on the importance of a dad being educated about his own health."
The Tell Your Dad campaign is being shared via social media outlets and various media appearances throughout the month of September. Promotional materials can be downloaded from the company's website at http://www.armune.com.
According to the American Cancer Society, prostate cancer is the most common type of non-skin cancer for men and is the second leading cause of cancer death in American men, behind only lung cancer. Men are encouraged to talk to their health care provider about their potential risk for prostate cancer.
"Our hope is that the Tell Your Dad campaign can provide a helpful reminder to children of all ages to begin the conversation on the importance of the health of their fathers," concluded Esposito.
About Armune BioScience (http://www.armune.com)
Armune BioScience, Inc. is a medical diagnostics company that develops and commercializes proprietary technology exclusively licensed from the University of Michigan for diagnostic and prognostic tests for prostate, lung and breast cancers. The company's flagship product Apifiny, is the only cancer specific, non-PSA blood test available for the risk assessment for the presence of prostate cancer. Armune is a Delaware Corporation with corporate headquarters in Kalamazoo, MI and a research and commercial laboratory in Ann Arbor, MI.