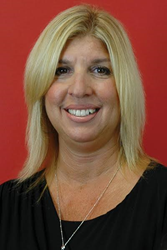 Mayo Seitz Media has a terrific reputation, which is well deserved, as a top employer, said Lisa Volpe
Blue Bell, PA (PRWEB) August 24, 2016
Lisa Volpe recently joined MayoSeitz Media as Manager, Human Resources. Lisa has a 15-year background in human resources and recently worked at Endo Pharmaceuticals. She oversees all aspects of the HR functions at MayoSeitz Media including staffing management, payroll and benefits administration, ethics and compliance and employee relations. Lisa is a graduate of the College of Saint Elizabeth in Morristown, NJ and holds a B.S. in Business Administration.
"Our agency needed a pro like Lisa to help us manage our growth and attract and retain the best talent in the industry," said Ray Mayo, Co-Founder, Managing Director. "Lisa has been a great asset to the agency from day one. Her experience and skills have been invaluable", added Jon Seitz, Co-Founder, Managing Director, MayoSeitz Media.
"I was so excited to join MayoSeitz Media. The agency has a terrific reputation, which is well deserved, as a top employer. I've now seen that first hand" said Lisa Volpe, Manager, Human Resources.
About MayoSeitz Media
MayoSeitz Media is one of the leading independent media agencies in the United States. MayoSeitz is one of a handful of independent media agencies to qualify and be accepted to the American Association of Advertising Agencies (4A's), the leading industry association. MayoSeitz Media key clients include VISIT PHILADELPHIA®, Subway, Dietz & Watson, Comcast SportsNet, Philadelphia Phillies, Penn Medicine, Sunoco, Stripes® Convenience Stores and Trex, among many others. For more information please visit http://www.mayoseitzmedia.com.