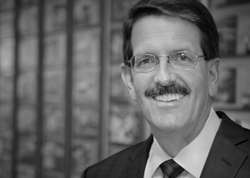 Jon's well-rounded knowledge of the business of architecture developed over his nearly 30-year career and his passion for great design make him a perfect choice for the COO position here at LPA.
Irvine, CA (PRWEB) August 25, 2016
Jon Mills, AIA / LEED AP BD+C and Principal at LPA, has been promoted to the role of Chief Operations Officer (COO). In this role, Mills will be responsible for coordinating the work of the various studio directors and the firm's overall business group. This COO role will partner closely with the Chief Financial Officer role in managing the company business operations at a corporate level. Additionally, Mills will continue his responsibilities as the Studio Director for Education in Irvine.
"Jon's well-rounded knowledge of the business of architecture developed over his nearly 30-year career and his passion for great design make him a perfect choice for the COO position here at LPA," says LPA President, Dan Heinfeld, FAIA.
Mills' leadership at LPA has spanned more than 28 years, during which he has directed many of LPA's significant projects. These opportunities have leveraged a broad spectrum of specialized experience in the design of corporate, developer, retail, religious, civic and most recently, educational facilities. His projects have been honored with numerous awards for architectural services and educational design.
"It is a privilege to be given this opportunity to continue collaborating with our exceptional business leaders at LPA," states newly appointed COO Jon Mills, AIA. "Coordination of our efforts as we innovate and focus on providing exemplary service to our clients is the foundation of our sustainable business practice."
Educational projects have been a career focus and passion for Mills. He enjoys the integrated design process in building consensus among the stakeholders in education: schools, educators, students, parents, governmental agencies and the broader community.
In addition to Mills' professional commitment to education, he also volunteers time to mentor high school students through his participation on the Board of Directors for the ACE Mentor Program. This national non-profit service organization facilitates after-school mentoring of students towards careers in architecture, construction and engineering. Mills focuses his outreach efforts within the Los Angeles and Orange County region. In addition to his mentoring activities, he works through the ACE Board to raise funds in support of student scholarships as a reward for those pursuing a secondary education.
Mills received his professional degree in Architecture from the University of Southern California. Since graduating in 1985, he returned to his alma mater as a visiting lecturer and instructor of sustainability-related courses for both the undergraduate and graduate schools of the USC School of Architecture. Mills' support of the School has been further enhanced with his volunteer role on the Executive Committee for the USC Architectural Guild Board of Directors and as a past President of the USC Architectural Guild. Jon also currently serves on the Board of Governors for the USC Alumni Association, and recently received the Widney Alumni House Award in recognition of his outstanding alumni volunteer efforts.
LPA CEO, Robert Kupper, AIA, expresses, "The Board thanks Jon for accepting this expanded role and responsibility in keeping with his demonstrated commitment and competence."
About LPA
Founded in 1965, LPA has more than 350 employees with offices in San Antonio and Irvine, Sacramento, San Diego and San Jose, California. The firm provides services in architecture, sustainability, planning, interior design, landscape architecture, engineering and graphics. With a proven commitment to integrated sustainable design, LPA designs facilities that span from K-12 schools, colleges and universities to corporate, healthcare and civic establishments. More than 700 major design awards attest to LPA's commitment to design excellence. For more information, visit http://www.lpainc.com.