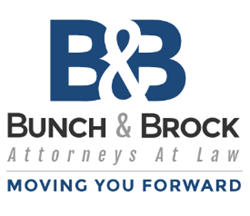 Ms. Phillips has a great future ahead of her, and we wish her all the best in law school and beyond
Lexington, KY (PRWEB) August 26, 2016
Distinguished Kentucky bankruptcy law firm Bunch & Brock, Attorneys at Law, revealed today that it has reviewed all the applications it received for its creative authorship scholarship and has picked Megan Phillips from Ohatchee, Alabama, as the inaugural recipient. Ms. Phillips completed her undergraduate work at Troy University in Troy, Alabama, and is scheduled to begin her legal education later this month at Faulkner Law University in Montgomery, Alabama. Her article, "The Negative Linguistics of the American Legal System," earned her the $1,000 prize.
"We were extremely impressed with the quality of the submissions that we received," commented managing partner W. Thomas Bunch II. "All of the applicants did a remarkable job using their writing skills to communicate information clearly and accurately. After examining the entries for originality, creativity, and the aptitude for clearly getting across a complex message, we chose Ms. Phillips' piece. She's got a great future ahead of her, and we wish her all the best in law school and beyond. We were also so amazed by the number of applications submitted and the range of topics addressed that we have decided to award another scholarship this fall. While the actual dates for submission, notification, and disbursement have not yet been determined, we encourage those who might be interested to check our website for more details to come."
Once again, the scholarship will reward creative authorship and will be judged based on originality, creativity, and the ability to clearly convey a complex message. Those who wish to apply for the scholarship must be U.S. citizens or authorized to work in the U.S., be a first-year law student, and have written an article that has been published in a newspaper, magazine, professional blog, or academic publication. Completed application forms have to be submitted with a copy of the applicant's law school acceptance letter and either a copy of the applicant's previously published article or a link to where the article appears online. The subject matter does not have to be legally related, but it should be informational.
Participants will be able to submit all documents online at the website of Bunch & Brock, Attorneys at Law. Interested parties are encouraged to visit the firm's website often in order obtain updated information about when applications for the next scholarship must be received and when the successful applicant will be notified. The winner's law school will receive a check to help defray his or her tuition costs and other expenses.
About Bunch & Brock, Attorneys at Law
For almost four decades, Bunch & Brock, Attorneys at Law, has been one of the Lexington area's most prominent and successful bankruptcy law firms. Long committed to serving the community and recognized with many professional awards, Bunch & Brock, Attorneys at Law, also represent those who need help with legal business matters, estate planning, and trusts. For more information or to get help with a potential claim, call 859-254-5522.