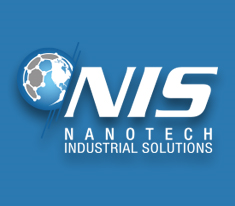 (PRWEB) August 25, 2016
"We continue to improve our clients performance by offering integrated solutions in lubrication, which can only be achieved by having alliances with high standard companies.
Nanotech Industrial Solutions [NIS] has come to complement and enhance our portfolio, increasing results and performance through their innovative technology. Our main goal is to work with the world's best to meet the needs of our customers, " says Juan Pablo Bolaños Alpízar, Sales Manager for Balubes.
NanoLub® products are based on our multi-layer tungsten disulfide nano-spheres which lowers friction and heating, thereby reducing mechanical wear. Extreme pressure conditions cause these nano-spheres to exfoliate layers that attach to surface crevices and in time has been proven to smooth them while increasing mechanical efficiency and equipment life.
"Balubes has the expertise to deliver NIS's nanotechnology to a wide range of customers in Costa Rica and we are happy to have them as part of our team," said Todd Cawley VP Global Sales & Marketing for NIS.
About Nanotech Industrial Solutions Inc.
Nanotech Industrial Solutions is the manufacturer of NanoLub®, an innovative nano lubricant based on inorganic particles of fullerene-like tungsten disulfide. These revolutionary particles were first developed in 1992 by Prof. Reshef Tenne at the Weizmann Institute of Science. The technology is exclusively licensed to Nanotech Industrial Solutions for commercialization Worldwide. NIS has attracted the best minds in the fields of nano technology, chemistry, and various targeted industry applications like lubricating oils, greases, coatings, metal working fluids, polymers and composites. NIS's global corporate office, commercialization R&D lab, manufacturing, blending and packaging facilities are located in Avenel, NJ.