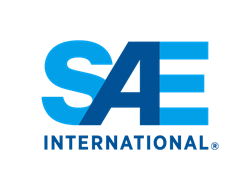 SAE scholarships assist in developing the future engineering workforce by helping students achieve their dreams of becoming an engineer. - Jay Meldrum, chair of the SAE Awards and Scholarship Committee
WARRENDALE, Pa. (PRWEB) August 29, 2016
SAE International is proud to announce the recipients of the 2016-17 scholarships for high school, undergraduate and graduate engineering students.
The scholarships are made available through generous contributions from various individuals, corporations and universities.
"SAE scholarships assist in developing the future engineering workforce by helping students achieve their dreams of becoming an engineer," said Jay Meldrum, chair of the SAE Awards and Scholarship Committee. "The SAE Foundation funds these very important scholarships, which encourage academic excellence and help students around the world to pursue their passion for engineering."
The recipients are:
BMW/SAE Engineering Scholarship ($1,500) - Caroline Paules, sophomore, California Institute of Technology, Pasadena, Calif.
Dan and Vicky Hancock Scholarship ($5,000) - Joseph Taylor, freshman,
Cambridge High School, Cambridge, Neb.
Donald and Barbara Mozley Scholarship (Seven, $5,000 scholarships)

Austin Arenz, freshman, Sheboygan Falls High School, Sheboygan Falls, Wisc.
Kyler Correia, freshman, Atlantic High School, Palm Beach, Fla.
Amberly Cox, freshman, Tecumseh High School, Tecumseh, Okla.
Roxanna Hojjatie, freshman, Milton High School, Alpharetta, Ga
Carolyn Jons, freshman, Eden Prairie High School, Eden Prairie, Minn.
Joshua Smith, junior, Colorado State University, Fort Collins, Colo.
Brent Wallace, freshman, Sunny Slope High School, Phoenix, Ariz
Edward D. Hendrickson/ SAE Engineering Scholarship ($5,000) - Christopher Cortez, sophomore Carnegie Mellon, Pittsburgh PA.
Fred M. Young Sr./SAE Engineering Scholarship ($1,000) - Savannah Cofer, freshman, Columbus Academy, Gahanna, Ohio.
SAE/David Hermance Hybrid Technologies Scholarship ($2,500) - Johnathan Hale, junior, Bringham Young University, Provo, Utah.
SAE/Ford Partnership for Advanced Studies Scholarship ($5,000) - Geraghty Ellis, freshman, Bishop Verot Catholic High School, Fort Myers, Fla.
SAE Long Term Member Sponsored Scholarship ($1,000) - Joshua Dixon, senior, the University of Maryland, Baltimore, Md.; Benjamin Hendler, senior, University of Michigan, Ann Arbor, Mich.
SAE/PRI Staff Scholarships

Maya Bradley, freshman, Mt. Lebanon High School, Pittsburgh, Pa.
Sean Cavanaugh, freshman, Seneca Valley High School, Harmony, Pa.
Joseph Kegerreis, freshman, Franklin Regional High School, Murrysville, Pa.
Allison Stokes, sophomore, the Community College of Allegheny County Pittsburgh, Pa.
Tau Beta Pi/SAE Engineering Scholarship (Six, $1,000 scholarships)

Loewen Cavill, freshman, Milford High School, Milford, Ohio
Serena Gown-Haeberli, freshman, Notre Dame High School, Belmont, Calif.
Johnathan Lin, freshman, Whitney High School, Cerritos, Calif.
Haripriya Mehta, freshman, Maine Twp. High School West, Des Plaines, Ill.
Morlan Osgood, freshman, Loveland High School, Loveland, Ohio
Tyler Testin, freshman, Xavier High School, Cedar Rapids, Iowa
TMC/SAE Donald D. Dawson Technical Scholarship ($1,500) - Benjamin Dvorak, sophomore, Standford University, Stanford, CA
Yanmar/SAE Scholarship ($1,000) - Cassaundra Campbell, senior, Purdue University, West Lafayette, Ind.
SAE International is a global association committed to being the ultimate knowledge source for the engineering profession. By uniting over 127,000 engineers and technical experts, we drive knowledge and expertise across a broad spectrum of industries. We act on two priorities: encouraging a lifetime of learning for mobility engineering professionals and setting the standards for industry engineering. We strive for a better world through the work of our philanthropic SAE Foundation, including programs like A World in Motion® and the Collegiate Design Series™.