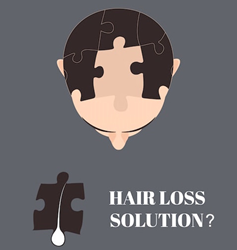 The study results will help to advance the field of FUE hair transplants and provide results that are even better than those currently available. - Parsa Mohebi, MD
Los Angeles, CA (PRWEB) August 26, 2016
As part of his ongoing effort to improve existing hair restoration techniques and technology, Dr. Parsa Mohebi is leading a significant hair restoration study. The study evaluates the quality of transplanted hair placed through implanters rather than more traditional methods. According to Dr. Mohebi, founder of Parsa Mohebi Hair Restoration, "This is a multinational study designed and implemented by my office in Los Angeles. The other centers taking part in the patient recruitment process are located in Switzerland, Brazil, Germany and Belgium. The study results will help to advance the field of FUE hair transplants and provide results that are even better than those currently available."
The study, sponsored by The International Society of Hair Restoration Surgery (ISHRS), includes male study patients who have at least one area of their scalp completely devoid of hair. Dr. Mohebi stated, "Around 35-million men in the United States alone have some form of male pattern baldness or androgenetic alopecia. Hair loss can have a negative effect on the self-image of a person. While follicular unit extraction (FUE) hair transplants have evolved during the last decade, it's still not known how they respond to the manipulations usually performed during an implantation procedure. Are the hair grafts more sensitive to the trauma? Is there some way to minimize the graft trauma? While some doctors have used implanters in the past, the overall impact of using implanters has never been studied."
Dr. Mohebi says that the study aims to determine the survival rate of hair implanted by the implanter compared to hair implanted by forceps. The research team will determine if there is a significant difference in the survival rate of hair grafts implanted by forceps or the implanter method. All study patients will undergo a complete medical history and physical prior to being part of the study. Once a patient is determined to be ideal for the study, follicular unit grafts will be harvested via standard FUE hair transplant techniques. The study grafts will then be divided randomly into two groups in order to be examined.
The hair restoration implanter study runs through September 2017 and then "the results will be analyzed to determine the growth and survival rate using both methods," stated Dr. Mohebi. "The patients included in the study are all male and at least 18 years of age. They also need to have been diagnosed with androgenetic alopecia with an area of complete alopecia measuring at least 4x4cm." Some participating centers may consider discounted prices for the volunteering patients. The results will be compiled into a study to be shared with the medical community following the completion of the study next year.
About Dr. Parsa Mohebi:
As the first chairman of the FUE Research Committee of the International Society of Hair Restoration and creator of several methods and techniques in modern hair restoration, Dr. Mohebi, along with his staff, provides his patients with the most advanced hair restoration techniques currently available. Dr. Mohebi has been in the forefront of new research and developing the latest technology to advance the field of hair restoration. Dr. Mohebi is a Diplomat of the American Board of Hair Restoration and a fellow of the International Society of Hair Restoration.