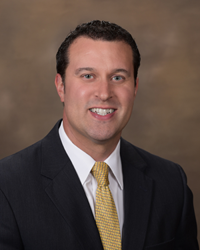 (PRWEB) August 29, 2016
Structure Law Group, LLP welcomes the newest addition to the firm, Ryan Penhallegon. Mr. Penhallegon's practice focuses on commercial litigation and general corporate and real estate matters, with a particular emphasis on debtor/creditor rights and bankruptcy and insolvency litigation.
Mr. Penhallegon's practice is divided between "in-court" and "out of court" work. His "in-court" practice includes bankruptcy and insolvency litigation and representing clients in a variety of business and commercial disputes with an emphasis on debtor/creditor rights, pre- and post-judgment creditor remedies, and business and shareholder disputes. Mr. Penhallegon has tried several cases and participated in numerous mediations.
Mr. Penhallegon's "out of court" practice consists of business acquisitions and dispositions, commercial leasing, real estate purchase and sales, and business formations. Mr. Penhallegon frequently serves as outside counsel to business clients whom he counsels on business, real estate and commercial law and related matters. Mr. Penhallegon has experience drafting and negotiating a wide-range of contracts and business agreements, including buy-sell agreements, non-disclosure and confidentiality agreements, and a range of financing and related agreements.
"I have known of Structure Law Group's reputation for some time and am excited to join and grow the firm's creditor's rights and insolvency practices. The firm is well situated for me to provide the highest level of service to my clients," said Mr. Penhallegon.
"Ryan is someone I have respected even when we were on opposing sides. He expands the services we offer to our clients. He is a welcome and highly complementary addition to the team," said SLG's Mark Figueiredo.
Mr. Penhallegon received his Juris Doctor (J.D.) from the Santa Clara University School of Law in 2004 and his B.A. from the University of Washington in 2000. Mr. Penhallegon is a member of both the California and Washington State Bars.
Prior to joining SLG, Mr. Penhallegon was with Binder & Malter LLP, a boutique business bankruptcy firm, for 6 years where he focused on debtor/creditor rights, representing debtors and creditors in and out of bankruptcy court, and on related corporate and commercial law matters. Previously, Mr. Penhallegon was in private practice representing owners, developers, and contractors in a wide-range of real estate, construction, and business matters.
Mr. Penhallegon can be reached at (408) 441 – 7500.
About Structure Law Group, LLP
Structure Law Group, LLP is a San Jose business law firm comprised of a dedicated team of legal professionals with high levels of experience in the areas of business, corporations, limited liability companies, commercial real estate, intellectual property, employment, e-commerce, construction contracts, and business litigation. SLG's client base includes companies of all sizes as well as individual entrepreneurs. SLG's goal is to be the life cycle firm for emerging and established businesses, providing innovative, full–service legal solutions from business startup through Initial Public Offering or merger and acquisition. SLG's clients are located throughout Silicon Valley, the State of California, the United States and the world.
For more information about Structure Law Group, LLP please go to http://www.structurelaw.com, visit our blog at http://www.sanjosebusinesslawyersblog.com.