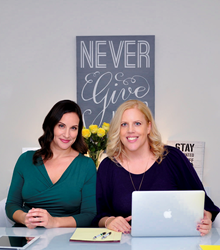 Contributing to the success of medical billers.
(PRWEB) August 30, 2016
Successful medical billing business owners Jean Chenette, CPC and Jennifer Gomm, CMRS announce the release of their medical billing support service, Help My Biller, offering webinar training, email, and phone support for medical billers.
Motivated by a desire to support the medical billing community, Gomm and Chenette are offering a variety of services, including monthly and yearly plans that include email and phone support, as well as educational webinars. Chenette and Gomm want to give back their knowledge as certified coders and billers to help medical billing company owners, physicians in private practice, and new medical billers succeed.
The programs offered focus on:
•Revenue cycle management
•Navigation of claim submission and payment process
•Addressing denial situations
•Handling Personal Injury and Worker's Compensation billing
•HIPAA compliance
•Reviewing current terminology, codes, and modifiers
Jean Chenette, CPC and Jennifer Gomm, CMRS have over 20 years of experience in the medical billing and coding industry. They have both successfully owned and operated medical billing businesses. Jean is an experienced inpatient, outpatient, and fee-for-service physician coder, and Jennifer is an experienced business consultant and has been instrumental in the success of many private practices. Gomm and Chenette have realized that there is a need for the support of the medical biller and are dedicated to helping medical billers gain confidence and achieve success in generating revenue that will result in a successful business.