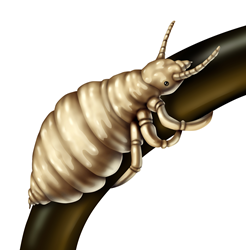 We've become more than a lice treatment service, we're a resource for parents, teachers, and the community in general
Miami, Florida (PRWEB) August 30, 2016
With all the recent buzz about the Zika virus in South Florida, it is natural that misinformation has surfaced. Rumors of lice carrying and transmitting the Zika virus have left local parents in a frenzy, and with good reason.
Most parents understand head lice to be blood-sucking parasites that very quickly and easily spread from host to host and are most common in school-aged children. While the insects do feed on human blood, according to the CDC they are not known to carry diseases, let alone transmit them.
Lice Troopers, a South Florida head lice removal service, wants to assure parents that a lice infestation is harmless and a persistent pest at most. "Within the last few weeks we've received multiple calls from panicked parents worried their kids might be subject to contracting Zika because there was a lice outbreak at their school or camp. We explain to them what we know about head lice and what we've learned about the Zika virus and reassure them there is no known correlation," Arie Harel, CEO of Lice Troopers, explains.
The company has been in the head lice removal business for nearly three decades and is considered the expert on the tiny parasites. "We've become more than a lice treatment service, we're a resource for parents, teachers, and the community in general when it comes to these bugs," says Harel. Lice Troopers recently launched their Live Chat feature on their website, which they encourage people to use to contact them with any questions regarding head lice and treatments. They also offer a line of all-natural lice prevention and treatment products to help families combat the pests and infestations.
For more information, visit http://www.licetroopers.com or call 800.403.5423.
Lice Troopers is the all-natural, guaranteed head lice removal service that manually treats and removes head lice safely and discreetly in child-friendly treatment centers, or other chosen location. Providing safe solutions for frantic families, the Lice Troopers team has successfully treated thousands of families with pediatrician-recommended services that may be reimbursed by many major health insurance carriers, flexible spending accounts and health savings accounts.