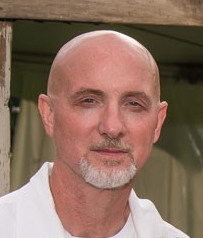 ARCHBOLD, Ohio (PRWEB) August 31, 2016
WoodTrac by Sauder, a leading manufacturer of closet systems and wood drop ceilings, is proud to announce the appointment of Sauder Woodworking Company's very own, Neal Gobrogge, to the role of operations manager. He will be dedicating his time to monitoring day-to day-activities, improving processes and implementing strategic plans for WoodTrac's many programs.
With more than 33 years at Sauder, Gobrogge will be bringing a plethora of experience to manage the rapid growth rate of the expanding programs in the WoodTrac division – especially the Closet Shelving program. This appointment is coming at a time where the demand for an operations lead is a necessity to differentiate between the building materials and the ready to assemble furniture markets.
Prior to being appointed to operations manager, Gobrogge worked his way up Sauder's distribution center for 21 years, as a truck loader, a rail loader, an area manager, and a process engineer. For the past nine years, he has been working as a project manager in the New Product Development division working with customers such as Target, Office superstores and the Home Improvement Channel.
Also, among Gobrogge's many roles within Sauder, over the years he has held the project manager title for IKEA, Sauder Funeral Products and WoodTrac. His experience as a trained Kaizen/Value Stream Map coach for the last 13 years will bring a lean focus to WoodTrac's operations. Sauder is honored to promote one of its dedicated employees of more than three decades as the newest WoodTrac operations manager.
For more information about WoodTrac by Sauder, visit the company's website at http://www.woodtrac.com.
About WoodTrac
Headquartered in Archbold, Ohio, WoodTrac is a division of Sauder Woodworking Co., the company that made good furniture affordable with its invention of Ready-to-Assemble furniture in 1953. Today, WoodTrac is following in the parent company's footsteps with simple affordable solutions to applications as diverse as ceilings, closets and mirror frame moldings. WoodTrac combines its heritage of innovation with the strength of its state-of-the-art manufacturing operation and a large distribution network to provide products and services to its customers in the residential and commercial market.
###