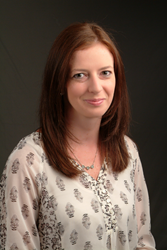 "Working in a fast paced, growing environment is exciting. I don't have the typical Accountant position as I am heavily involved in the day to day operations which I enjoy. Being a part of Lawrence Sign as they grow is a great opportunity, said Huether
St. Paul, Minnesota (PRWEB) August 30, 2016
Lawrence Sign and Nordquist Sign promote Alicia Huether to Manager of Finance and Operations
Lawrence Sign and Nordquist Sign have appointed Alicia Huether to the position of Manager of Finance and Operations. Ms. Huether's primary responsibilities will consist of overseeing all aspects of the Accounting and Human Resource Departments.
With Lawrence Sign and Nordquist Sign focused on organic and strategic growth, Ms. Huether implemented financial procedures and processes to keep pace with the ongoing planned expansion. In addition, she also provides leadership to the successful recruiting initiative of strong candidates in all capacities from manufacturing to administration.
"Working in a fast paced, growing environment is exciting. I don't have the typical Accountant position as I am heavily involved in the day to day operations which I enjoy. Being a part of Lawrence Sign and Nordquist Sign as they grow is a great opportunity," said Ms. Huether.
Previously Ms. Huether worked for School Business Solutions, St. Paul, Minnesota as a Staff Accountant. Ms. Huether has a Bachelor of Science Degree in Accounting and is currently pursuing her CMA (Certified Management Accountant).
About Lawrence Sign & Nordquist Sign
Lawrence Sign, founded in 1929, designs, fabricates and installs signs for almost every industry servicing local, national and international clientele. Lawrence Sign utilizes advanced technologies and expansive facilities to provide direct in-house control of the entire sign fabrication process. The Company excels at serving companies with a multi-site national and international presence.
Nordquist Sign has been fabricating and installing interior and exterior signage, architectural elements and way-finding signage for more than 100 years. Nordquist's customer base and scope of work includes custom signage and environmental graphics for hospitals, sports facilities, themed entertainment, corporate/financial and mass transit industries. Nordquist Sign also maintains a gaming division with offices in Las Vegas, NV and St. Paul, MN to serve casino gaming markets throughout the United States.
In early 2012, Lawrence Sign combined with Nordquist Sign to unite the unique resources and capabilities of the two companies. Together, Lawrence Sign and Nordquist Sign offer their clients more than 175 years of experience in sign manufacturing and installation for all facets of the signage industry.