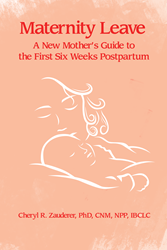 These new handouts are a great way for lactation professionals to reach their clients and offer reliable support.
Amarillo, Texas (PRWEB) August 31, 2016
Praeclarus Press is always looking to offer resources from leading experts in the field of maternal-infant care. The catalog of print, online and digital media available for professionals and their clients is constantly growing. In Spring 2016, Mini books were launched, offering readers a change to access the valuable information they need in a concise format and at a lowe price point than an entire book. Launching this fall are three new handouts available for download from the Praeclarus Press website.
Three new breastfeeding handouts are now available. Helpful advice for fathers has been excerpted from Cheryl Zauderer's book, Maternity Leave: A New Mother's Guide to the First Six Weeks Postpartum. Many times fathers are left out of the equation when it comes to finding out how to best support a breastfeeding mother. Zauderer offers easy to implement techniques to promote family bonding in the newborn period.
Many new mothers find themselves facing unanticipated lactation challenges in the early weeks with a newborn. When mother and baby are learning to breastfeed technique play an important role, and even the slightest latch or positioning oddity can leave mothers with sore nipples. Comfort is key when breastfeeding and dealing with sore, cracked nipples can become a problem with greater consequences that discomfort. If not addressed moms can find themselves with infections and an aversion to breastfeeding on cue if anticipating pain. Zauderer offers valuable insight on how to prevent and heal from nipple soreness.
Online support is another way that many breastfeeding moms find the necessary help they need to get started breastfeeding, and to sustain it. Breastfeeding relationships between mother and baby are always changing and the online community of often ready to answer a mother in need instantaneously. How does a mother know where to find the best and most reliable information? Lara Audelo, author of The Virtual Breastfeeding Culture, says, "No mother should ever feel alone, or feel like she doesn't have anyone to talk to and ask questions; technology has given us a way to end the isolation and increase support: anytime, anywhere."
To download all of the new handouts, available at no charge, please visit Praeclarus Press online.
Praeclarus Press is a small press specializing in women's health owned by health psychologist and lactation consultant, Kathleen Kendall-Tackett, PhD, IBCLC, FAPA. Praeclarus means excellent. Praeclarus Press' mission is to provide books and other educational materials that change women's lives. Praeclarus Press is based in Amarillo, Texas.