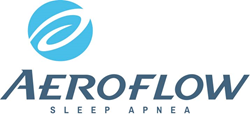 (PRWEB) September 01, 2016
PAP Supply Patients may be in need of a new provider to prevent any lapse in care or out of pocket expenses. With the completion of round two in the Competitive Bid Program, many patients will need a contracted provider so Medicare will cover their equipment and supplies. While there are numerous providers that can accept and resupply these patients, it is important to consider what is best for your patients as well as your relationships with physicians.
Aeroflow Healthcare can help Medicare patients by providing consistent, quality care with the support of clinical staff to address any adherence issues that may arise and provide guidance that would normally lay outside of a resupply only model. With Aeroflow as their provider, patients experience a smooth transition and receive supplies according to their need and the Medicare replacement schedule.
Aeroflow Healthcare was started and headquartered in Asheville, NC and continues to grow and provide for Medicare patients nationwide. While servicing large areas of the country through subcontracting, Aeroflow also provides an avenue for previous bid winners to ensure their patients receive the support they need throughout the length of the round two recompete contracts.
Patients can choose their preferred contact method—phone call, text message, email, or through patient portal access. The Aeroflow portal allows patients to access all of their patient documents, see previous orders, and order more supplies according to the Medicare resupply schedule. Aeroflow offers a seamless migration plan for these patients and high levels of service once established.
In 2015 and 2016, Aeroflow was named in Inc. 5000 magazine as one of the fastest growing private companies in America. Aeroflow is an accredited Medicare and Medicaid provider and accepts most commercial insurances. Product lines other than listed above provided include; urological, incontinence, diagnostic testing, Breastfeeding, pediatric, call center, and billing services. Their staff prides itself on having years of valuable experience in healthcare. For more information, visit http://www.aeroflowinc.com, or call (888) 345-1780. For subcontractor inquiries go to http://www.aeroflowinc.com/subcontracting.