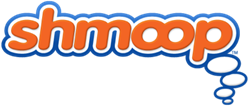 We … use Shmoop all year around for ACT prep, in which [students] learn more about the test itself and get the opportunity to practice what they learn via drills.
Mountain View, California (PRWEB) September 01, 2016
Once upon a time, the ACT® exam was the underdog little brother to the SAT® exam. Now, it has not only surpassed the SAT in usage, but has also quickly become a favorite as a high school exit exam nationwide. Talk about standardized testing pressure: what was once a college placement exam is now a common graduation requirement.
To ease some of that pressure, Shmoop (http://www.shmoop.com), a digital publisher known for its award winning test prep and certified online courses, offers comprehensive ACT prep, which includes everything students and teachers need to get them ready for this behemoth of a test.
Students start by taking either (or both) of two diagnostic exams, which will help them determine their strengths and...not so strengths. Next, they can spend as much or as little time as they want on topic review, brushing up on the spots that gave them trouble. Once they feel ready, it's off to nearly a thousand drill questions to help them get a feel for the types of questions on the test; with engaging answer explanations and over 450 accompanying videos, they'll hone their skills step by step. Last stop: six full-length practice exams. Students will get a projected score and can take the exams throughout the studying process to see where they're improving and where they still need to review.
Shmoop isn't one to leave educators in the dust, so teachers will see some major perks, too. They can assign drills or practice exams to their students for homework, and the results will be automatically sent to Shmoop's online gradebook, where teachers can monitor at the individual and class-wide level. They can also assign Math Shack drills, which is the best way to make sure students are on track for the dreaded math section.
"The ACT test prep was ... a huge help when I had to teach ACT prep for a semester and had no clue where to start," says Jaime Mackey from St. Tammany Parish, Louisiana. The Olathe Northwest Sophomore English Team from Kansas agrees: "We … use Shmoop all year around for ACT prep, in which [students] learn more about the test itself and get the opportunity to practice what they learn via drills."
Students and teachers looking for individual or small group access can subscribe to Shmoop and get access to ACT prep along with hundreds of other test prep guides and Online Courses, including an ACT Crash Course. Schools and districts can get bulk discounts on already below-market-rate materials by contacting sales(at)shmoop.com.
About Shmoop
Shmoop offers hundreds of thousands of pages of original content. Their Online Courses, Test Prep, Teaching Guides, Learning Guides, and interactive Study Tools are written by teachers and experts and balance a teen-friendly, approachable style with academically rigorous concepts. Shmoop sees 15 million unique visitors a month across desktop and mobile. The company has won numerous awards from EdTech Digest, Tech & Learning, and the Association of Educational Publishers. Launched in 2008, Shmoop makes the magic happen from a labradoodle-patrolled office in Mountain View, California.
ACT is a federally registered trademark of ACT, Inc. Shmoop University is not affiliated with or endorsed by ACT, Inc.
SAT is a registered trademark of the College Board, which was not involved in the production of, and does not endorse, this product.