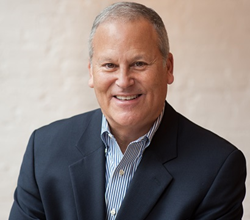 Alexandria, VA (PRWEB) September 01, 2016
Public relations and communications firm SunStar Strategic is pleased to announce the appointment of Bruce Morris to its Advisory Board.
Morris will provide strategic counsel to the firm, particularly regarding digital media opportunities and client development services. His impressive tenure includes significant product, audience and revenue growth for financial services and technology media brands at SourceMedia, Network Advertising Initiative, and Incisive Media, among others.
"Bruce is a highly respected and influential strategic media and growth expert," said Kathryn Morrison, president and CEO at SunStar Strategic. "His insight will be invaluable for our firm, and we are thrilled to have him aboard."
Morris, a long-time collaborator with the firm, will be focusing on media strategy and business development for SunStar Strategic and its clients. "I have enjoyed getting to know Kathryn and her colleagues over the years, and am looking forward to working together in a more formal capacity," said Morris.
The firm, a certified Women Owned Small Business, specializes in financial services/investment management firms and companies concerned with environmental, social, and governance (ESG) issues and investments. SunStar Strategic designs and executes strategic marketing and public relations programs to stimulate growth. The firm's investment and responsible investing clients are winners with proven track records.
To learn more about SunStar Strategic and their services, visit http://www.sunstarstrategic.com
About SunStar Strategic
SunStar Strategic energizes the growth of client companies through smart marketing and effective public relations. Founded in 1990, SunStar assists clients in communicating with their customers through traditional and new media.