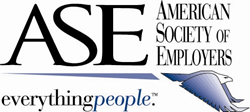 It is a great opportunity to provide e-learning resources to a fellow Michigan-based organization with such authority in the HR community."
Novi, Michigan (PRWEB) September 06, 2016
MasteryTCN is delighted to welcome the American Society of Employers (ASE) to the EverySeat™ Reseller Program. Through MasteryTCN's EverySeat program, ASE will expand its offering to member organizations to include MasteryTCN's library of video-based e-learning.
"We are thrilled for ASE to join our channel partner program," says Channel Partner Program Manager, Jeff Holth. "It is a great opportunity to provide e-learning resources to a fellow Michigan-based organization with such authority in the HR community."
As an authorized licensor, ASE can now license libraries of e-learning courses built on MasteryTCN's courseware platform to client organizations. MasteryTCN's course library offers a wide selection of topics ranging from health and safety, HR compliance, communication skills, PC skills, leadership, customer service, team building, and management and supervision. The standardized courseware platform provides continuity in user experience from one course to the next.
The e-learning platform includes learning assessments, which coach learners to master the material at hand. MasteryTCN's e-learning courses include video produced by leading subject matter experts, who create robust training material geared toward meeting the training requirements organizations need most. MasteryTCN courses play on all devices (including desktops, laptops, smartphones and tablets) and browsers, giving users the ultimate flexibility in when and where they can access their training.
For additional information on developing an EverySeat partnership with MasteryTCN, visit http://www.masterytcn.com/index/channelpartners or call 800-258-3837 ext. 1656.
About the American Society of Employers (ASE) – a Centennial Organization
The American Society of Employers (ASE) is a not-for-profit trade association providing people-management information and services to Michigan employers. Since 1902, member organizations have relied on ASE to be their single, cost-effective source for information and support, helping to grow their bottom line by enhancing the effectiveness of their people. Learn more about ASE at http://www.aseonline.org.
About Mastery TCN™
Mastery TCN is the e-learning industry's first Training Content Network. Mastery partners with leading video content providers to co-produce the largest, standardized, workplace e-learning resource library available. MasteryTCN then partners with HR Cloud Service providers to help employers obtain high-quality training resources through the vendors they already prefer. In this way Mastery fulfills its mission of helping build more successful, effective and amazing organizations.