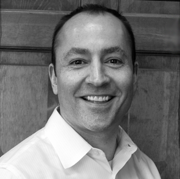 "How can I leverage our ad dollars in a more accountable way?"
Portland Maine (PRWEB) September 06, 2016
KPI Direct, an independent marketing agency, announces the launch of Rivet Digital, a partner agency dedicated to bringing greater accountability and profitability to digital marketing programs.
"We help business owners and CMO's answer the question 'How can I go beyond brand awareness and leverage our ad dollars in a more accountable way?'" states Scott Badger, founder and CEO of KPI Direct and Rivet Digital. Unlike many advertising agencies that are retainer- or commission-based, Rivet Digital is performance-based. "We hold ourselves accountable to the same sales and profitability goals as our clients. That provides a great motivator to both hit the ground running and show results over time."
Rivet Digital services include:

Digital Marketing Strategy & Consulting
Lead-Generation, Remarketing Programs
Digital Media Planning & Buying
Search Engine Marketing (SEM)
Social Media Marketing
Online Reputation Management
Marketplace Selling (Amazon.com, Jet.com, and others.)
Email and E-newsletter Marketing
Abandoned Shopping Cart/Website Conversion Programs
Rivet Digital works with leading brands in the health, beauty and consumer products industries including Mineral Air, SousVide Supreme, VOLOOM and XTRAC.
"Rivet Digital is a valued partner who has transformed our ad program and delivered significant results for our bottom line revenue and profit," states Patty Lund, inventor of the VOLOOM hair volumizing iron.
About KPI Direct
KPI Direct is an independent marketing agency that helps companies get closer to their customers and grow sales. Unlike many agencies, KPI Direct is channel-agnostic and performance-driven. Using a common-sense "Pay for Performance" approach, compensation is always tied to achieving results. KPI Direct brings creativity, analytical rigor and unparalleled sales expertise to traditional and digital marketing programs.
KPI Direct's turnkey KickStart™ and ProfitMax™ programs help clients launch multi-channel marketing (MCM) programs to grow sales, and build brands. KPI Direct partners with in-house marketing teams to manage MCM programs that span live TV shopping, broadcast TV, radio, print, digital, e-tail, and brick and mortar retail. The firm is a member of the Direct Response Marketing Alliance (DRMA) and is headquartered in Portland, ME. http://www.kpidirect.com
About Rivet Digital
Rivet Digital is a marketing agency that helps companies grow their brands and businesses. Unlike many advertising agencies that are retainer- or commission-based, Rivet Digital is performance-based and brings greater accountability to advertising programs. Using a combination of lead generation, retargeting and social media marketing strategies, Rivet Digital help clients find the "right" kind of customers: brand loyalists and repeat purchasers. The firm's digital strategy team can help advertisers grow online sales in as little as 30, 60 or 90 days. Rivet Digital brings digital thinking, creative inspiration, and business operations together to help in-house talent make more profitable business decisions. Rivet Digital is a partner agency of KPI Direct and headquartered in Portland, ME. http://www.rivetdigital.com